by Yolanda Steyn, Co-founder of EETO (Extreme Equestrian Trail Organization of South Africa) and Director of Opposital, Horses & Humans in Harmony
One of the most challenging decisions for an animal lover is the decision to set their beloved animals free if they are suffering physically. Letting go – why is it so difficult for humankind?  Some clients have reported that it is harder saying goodbye to their furry family than to their own human family. The reason for this? Unconditional love.  Animals don't have time and space restrictions like humans. They don't need Google Maps or Rolex watches.  Their love is unconditional. They are not bound by written contracts. Their existence is to be in balance, to make the very best of every day. They are givers, not receivers. They don't fear death. 
A session I did on Freedom Day 2017 taught me some valuable lessons.
A client asked me to assist with their grey beautiful mare and 5 month old foal.  The foal had septicemia in her knee joint.  The vet advised the guardian to put the foal down.  They wanted to have confirmation that this would be the right thing to do.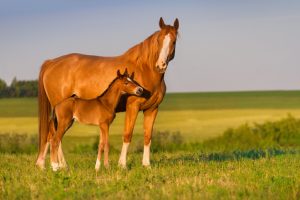 I started the session with the question – how does Topaz (the dam) say good bye to Misty (her foal) if this is the desired outcome?  Even my usual background music sounded like funeral music that day.  It is much harder for humans to accept death. We feel more emotional dealing with foals as we hold life expectancies, dreams, and hopes for them. Topaz told me that death is not like we perceive it.  Death is the beginning not the end – a paradox. Lesson one.
During the session, I was reminded by Willow, a bay gelding that visited our yard, that communicated we need to change our "think".  He didn't call it the thinking process, he called it THINK. THINK in bold capital letters.  This is a tall order. We mustn't think that the foal will perceive her death like we do. Lesson two.
Topaz is an extremely proud mother. She carries the energy of serenity around her. For her it is more important to feel that she has given everything.  No regrets.  Topaz is saddened by the event but she knows how important freedom is to a horse.  Without freedom they can't be a horse.  She was very humble when she gave me these words. (My heart goes out to all the horses that are trapped in their stables or small paddocks. They need space to move, space to be free.)
You can't have the pasture and not enjoy it.  This will be far worse than letting her foal go.  It is her choice to let her foal go. Setting Misty free.  Topaz asked that the owner be present with the procedure.  The presence of the owner would comfort her.  She asked to be with Misty and that the proceedings are done in the pasture. It would be less stressful.
Horses don't judge us. They don't experience death like we do.  For them it is walking through another gate. No expectations. Without freedom you cannot exist. Without freedom you are trapped. Lesson 3.
Misty shared that we all live in different time zones. Sometimes we live past each other. We don't understand each other.  All of us are on our own journey. Our own belief system. She has tried hard to recover, but it wasn't meant for her. She wanted to be free.  Free to play and to run once again.  Free to be a playful foal.  With her injury it is impossible for her.  She saw her death as traveling to a different time zone. She was ready to be parted from her mom in her physical body.
I am always amazed by the words of wisdom horses share with me during a session.  Topaz shared that we all have expectancies in life. We judge ourselves to live up to those expectations. It is human nature to set these expectancies too high. Humans often feel like failures because it is impossible to live up to those expectations. This creates fear and guilt. Horses live in the present moment. No fear and no guilt.  Only truth. The truth was that the foal got injured. It wasn't our human expectation.  Please don't let guilt or fear take the place of love. Lesson 4.
I received a message from the guardian later that afternoon to say that the procedure went smoothly and she highlighted the significance that it was Freedom Day.
Till death do us part – freedom is awaiting us.
*Names of the horses have been changed
---
About the Author: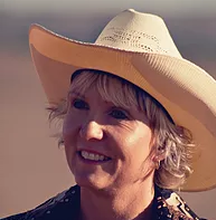 Yolanda is an animal communicator and equine specialist. Looking after the well-being of horses is her first priority. Her passion is to create harmony between people and horses. She studied Human Resources and Learning Development and is a qualified Sanef Level 2 Western Instructor. She is also a registered healer with the Healing Animal Organization. She was one of the first groups of students in South Africa to train in the Mastersons Method and she is also a qualified TTouch practitioner. Yolanda is the Co-founder of EETO – Extreme EquestrianTrail Organization of South Africa and the director of Opposital. Additionally, she has played a vital role in developing Sanesa Western School Shows.
---
Additional links: