by Olivia Watson, Team Petmasters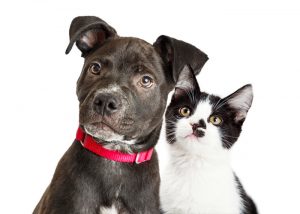 Most pet parents would agree that when they request a pet service of any kind, they are looking for a trustworthy, responsible, and above all qualified professional to care for the animal they love. Yet with so many certifications, associations, and organizations surrounding pet professionals, it can be difficult to navigate these titles and the skillsets they represent. So what does professionalism look like in the pet grooming industry, especially for pet parents who may have no idea who they're handing their precious pup or favorite feline off to for hours at a time? 
What You May Not Know About Pet Grooming:
While most grooming businesses, veterinary clinics, pet stores, and kennels employ certified pet pros, it is important to consider that most states do not regulate or license groomers. As a result, their training could range from no certification to the prestigious title of National Certified Master Groomer – one of the highest honors for a pet professional who has passed a series of comprehensive written tests and practical exams.
Certified Master Groomer Linda Easton from International Professional Groomers, Inc. notes that, "Apprenticeship is the way most of us old time groomers learned the trade." A groomer with no certifications may have started as a grooming assistant or apprentice and learned on the job – perhaps through a family grooming business.
Increasingly, however, aspiring pet professionals choose to get certified through a reputable training program or grooming school that requires extensive knowledge and practical experience.
By acquiring their certification, pet groomers undoubtedly hone their skills and boost their credibility as professionals and business owners.
Some well-known grooming schools for dogs and cats in the U.S. include:
While these schools offer specialized grooming programs, people can also get certified through an association or organization. Some of the bigger names include:
But what does it mean for pet groomers to belong to these communities?
Membership vs. Certified Membership:
A groomer can gain entry into the above-mentioned organizations by earning their certification or registering as a member. They may become a member because they support the grooming curriculum, code of conduct, or safety protocol but that does not mean they are certified to uphold these standards in a professional setting. Look out for this! Someone who is not yet certified or may be in the process of getting certified could be a member of a reputable association and maintain a paid membership position that does not require the same effort or skill set as an officially certified member.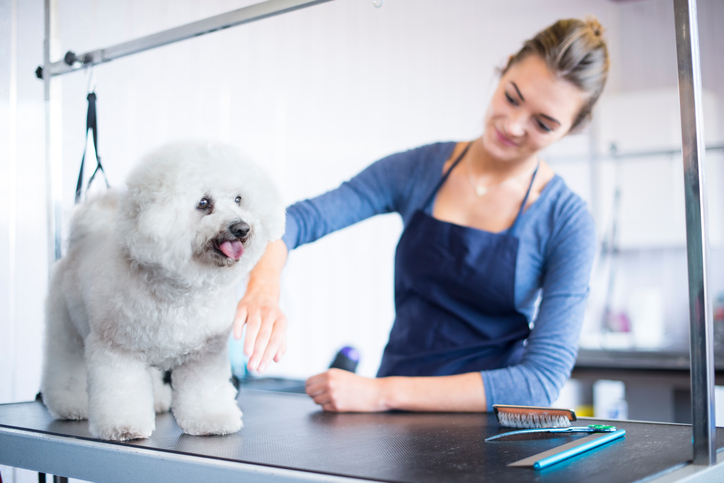 Two examples of associations that use a two tier membership system are the National Dog Groomers Association of America (NDGAA) and the International Professional Groomers, Inc. (IPG). In the United States, the largest dog grooming association is the NDGAA. Since 1969, they have been promoting proper education in the grooming industry, while trying to unify pet groomers with recognized standards.
To be a registered member of the NDGAA, one must be working towards a grooming certification or have achieved it already. Registered membership is open to all groomers in grooming school or apprenticeship training who are at least ¾ of the way through their program. Therefore, to be a member of this association in any capacity demonstrates serious commitment. Certified members of this association can also choose to go above and beyond the basic title to become a National Certified Master Groomer, by taking extensive additional written and practical exams.  
Newer to the grooming scene is IPG, created in 2014 to educate, certify, and uphold professional standards in the grooming world. Similar to the NDGAA, they offer two kinds of membership: those pursuing their certifications on a specific tract: Certified Salon Professional (CSP), Certified Professional Groomer (CPG), Certified Advanced Professional Groomer (APG) or registered members. Unlike the NDGAA, groomers can register to be paid members of this organization that abide by their Code of Ethics but are not certified or perhaps not even in the process of getting certified. So what does it take to earn these certifications and why should you be looking for a groomer who has put in the work?
Getting Certified:
Pet grooming programs or schools generally include courses in safety, first aid, anatomy, biology, breed and coat type recognition, nail clipping, brushing, ear cleaning, matted fur, and fluff drying. This knowledge is invaluable to a professional who will likely be spending an hour or more one-on-one time with your pet. It is crucial they know how to respond to a pet emergency, and of course possess the necessary skills of proper grooming.
Thus, acquiring a grooming certification requires a considerable time commitment that demonstrates dedication. Though some programs are shorter, most grooming certification courses are about 480 hours total, or roughly 16 weeks. While different programs use slightly different terminology, a Certified Professional Groomer (CPG) is typically the most basic level of recognition while Certified Master Groomer (CMG) or National Certified Master Groomer (NCMG) is the more prestigious title that awards a groomer for a more rigorous training process.
For the NDGAA, the NCMG certification requires a written exam that consists of 400 questions, covering toy and hound groups, anatomy, breed standards, breed identification, a glossary of canine terms, general health, pesticides, and cat questions. To be awarded this elite certification, the groomer needs to be able to put a correct trim on several dogs in different breed categories: Non-Sporting, Sporting, Long-legged Terriers, and Short-legged Terriers. A written exam accompanies the practical exam for each breed group. Most importantly, before a pet pro can begin this process, they must have passed all other phases of their certification with an average percentage of 85 or higher. So is it worth it?
Groomers who share their experiences in online forums often weigh the advantages of earning this elite status. Most pet groomers are hungry to achieve the highest level of professionalism in their industry and like to be considered a master of their profession. These groomers have gone above and beyond to ensure the highest level of care for your pet. So what standards should pet pros be held to once they are considered masters, or certified pros at the least? 
Ethical Standards and Guidelines for Pet Grooming:
There are organizations that exist to promote education and knowledge about safety standards and ethics for pet care across the board. Some of them do not offer memberships or certifications, but instead a pet constitution of sorts.
For grooming specifically, The Professional Pet Groomers and Stylists Alliance exists to assure the uniformity of standards of care, safety, and sanitation taught through certification and/or training programs. Major brands like Petco and PetSmart are members of this collaboration that provides a uniform set of standards to which all responsible groomers and stylists should adhere to, regardless of where and how they were trained.
Though not as critical as safety and sanitation, your dog or cat's styling and appearance is certainly important in a grooming appointment! The American Kennel Club (AKC) provides an aesthetic baseline for what dogs should like according to the standards for their breed. This registry of purebred dog pedigrees in the United States is the primary criteria used in dog grooming across the states. The American Cat Association (ACA) offers a similar registry of cat breeds that groomers can use as a reference.  
Be Paw-sitive About Your Pet Groomer: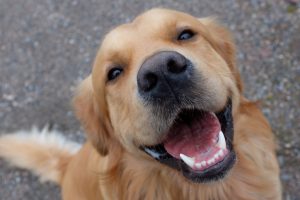 Knowing that your groomer has the necessary experience and qualifications is of the utmost importance to your pet's safety and happiness. Petmasters exists for a similar reason – to ensure that dedicated and skilled pet professionals connect with pet parents and build a community of pet lovers that understands its professionals and vice versa. Now you can be sure that when you pass your pet off to a perfect stranger, they are the committed, knowledgeable purr-fessional you expect!