by Samantha Henson, licensed Clinical Pet Nutritionist and founder of Next Generation Pet Wellness​
In honor of National Kitten Day, we have a topper that is sure to peak your kitty's attention and help build your bond. This can also be used for our not-so-kitten-aged kittens!
Ingredients:

– ½ pound ground beef (90/10)
– ½ pound wild-caught salmon fillet
– 2 large eggs
– ½ can organic pure pumpkin
Instructions:

1.  Brown the ground beef in a pan until just cooked, drain, and place in a mixing bowl.
2.  Cook the salmon according to your favorite method until just done, chop well, and add to bowl.
3.  Lightly scramble the eggs in a pan until no longer runny. Add to bowl.
4.  Add pumpkin to the bowl and blend everything together until totally mixed.
5.  Keep in the fridge and replace up to 25% of your kittens normal food.
**If your kitten likes veggies such as spinach, kale, green beans, or broccoli, feel free to steam up to 1 cup of them, puree them down and add them in!*
Benefits:
Lean Beef: Rich in essential amino acids and many other nutrients that kittens need to grow up strong and healthy. Generally, the leaner the beef, the better it is for a topper.
Wild-Caught Salmon: Salmon provides healthy fats for brain development, vision health, and skin and coat health.
Eggs: Nature's perfect protein. Nearly every amino acid your kitten needs to thrive!
Pumpkin: Fiber for healthier stools and happy gut bacteria.
---
About the Author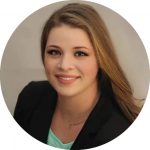 Samantha has spent the last 12 years dedicating her life to the health and wellness of animals. She has helped well over 1,500 cats and dogs live their happiest and healthiest lives through proper, biologically appropriate nutrition, supplementation, and exercise. She gives pet owners the tools and education they need to help their furry family members. She started Next Generation Pet Wellness as a way for people to get unbiased information about pet nutrition.