Is your pet struggling to walk comfortably? Do they have issues getting in or out of the car on their own? Are they recovering from surgery? They may benefit from rehabilitation therapy.
About animal rehabilitation 
Animal rehabilitation has been increasingly recognized across the U.S. in the past few decades as a highly effective practice for animals. Rehabilitation  gained attention due to its many benefits for humans, which are now increasingly applicable for safe use with our pets too.
Animals can experience pain, disability, and disease just like their human counterparts, so why not provide them with the best care so they can return to an independent, pain-free life? Rehab modalities are scientifically researched approaches that have been highly effective in helping animals to regain functional movement and reduce their pain.
Why would my pet benefit from animal rehabilitation? 
Movement concerns such as going up and down the stairs safely, getting in and out of a vehicle independently, joining you on your morning walk or jog, reduced ability to comfortably posture to go potty, and limping or holding up a leg while trying to walk can all be addressed by rehabilitation therapies.
These changes that you are noticing in your pet's behavior could be a result of various problems including:
Osteoarthritis (OA)
Post-operative surgeries
A traumatic event (falling/twisting/broken legs)
A disease process
A genetic predisposition (mom and dad's genes)
A neurologic condition (ruptured discs or paralysis, strokes)
Overweight
These issues detail a few scenarios where animals experience a decline in their coordinated movement and struggle with intermittent or chronic pain.
Is my pet hiding their pain?
Animals, unlike humans, hide injuries or pain because instinctively they need to. If they show signs of weakness in the wild, they become prey and are ostracized by their pack and sent off to fend for themselves or die. Although we have domesticated several species of animals, they never lose that instinct to attempt to hide pain or injuries for fear of being left behind.
What kind of therapy do animal rehabilitation experts use? 
There are several therapies and exercise plans that can be implemented in your pet's routine, depending on their needs. An assessment should be done by your veterinarian (or a veterinary specialist) in order to get a diagnosis.
Once a diagnosis has been made, several therapies can begin. Treatment often includes flexibility and strengthening exercises meant for you to do at home, or in-home with a rehab specialist present, as well as at a facility. This helps with consistency and goal-setting. Wobble boards, therapy balls, and good quality exercises increase strength, balance, and coordination. Cold laser therapy increases circulation, decreases inflammation and pain, and promotes the healing of tissues at the cellular level. Myofascial release and trigger point work helps remove those tight areas and can help with compensation injuries that have occurred due to changes in the way your pet moves. Massage therapy relaxes your pet, promotes better circulation, and helps their overall movement and stretching. Medications, herbal supplements, and a healthy diet can also help in getting your pet moving and experiencing less pain.
Your pet does not need to live with pain or limited mobility. Weekly, bi-weekly, or monthly rehabilitation is effective and can help your animal live a more comfortable, happy life – walking and running by your side again instead of on the couch!
---
About the Author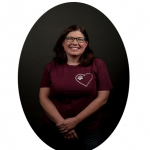 From a very young age, Renee DeSimone (CVT, CCRA) has always had a passion for animals.  In 1998 she turned that passion into a profession. She earned a Bachelor of Science in Veterinary Technology from Mount Ida College in Massachusetts and shortly thereafter became a Certified Veterinary Technician.  She has been working in the veterinary field ever since.  Renee has worked in specialty veterinary hospitals for more than 20 years.  She has extensive experience in surgery and advanced anesthesia, neurology, ophthalmology, emergency and critical care and also has experience in internal medicine, cardiology, radiology, dermatology, oncology and alternative medicine (pain management, HBOT and acupuncture).  Renee taught radiology and surgery/anesthesia at Mount Ida College and has instituted technician internship programs in several practices. Visit her website to find out more about the work she does, Iron Paws Therapeutic Massage.