by Michelle Quinn-Davidson, Owner of For the Love of Jobe – Pet Services, LLC
As a professional pet sitter and long-time pet parent, I am often asked by clients when is the "best" time to say goodbye to a sick cat. The answer is not simple. During this end-of-life phase, pet parents must rely on their knowledge of their pet, the advice of their vet, and recommendations of the pet sitter. And even with input, we will struggle to know when it is "time." As I write this article today, I am facing the immense decision to say goodbye to my 18-year-old beloved fur baby cat, Eowyn.
What are the signs to look for in sick cats? A cat exhibits behaviors that will let you know that the time is near; this is how they communicate with you. Some of the signs include:
1. Lack in interest of eating and drinking.
It is common when a cat is nearing the end of their lives to lose their
appetites.
2. Extreme Weakness.
You may notice your cat is more lethargic and sedentary, weakness in their hind legs, and sleeping more than usual.
3. Lower Body Temperature.
A healthy cat's temperature is between 37-38 degrees Celsius. As the heart weakens, other body organs start to shut down, and the body temperature drops below 37. Use an ear or a digital rectal thermometer to check their temperature. You can also feel their paws, and if they're cool to the touch, it could be a sign of their heart slowing down.
4. Changes in Appearance and Smell.
Since cats are meticulous groomers, a lack of energy leaves a messy and
greasy appearance. Cats may also develop a detectable unpleasant odor due to toxins building up as their organs stop properly working.
5. Seeking Solitude.
Cats will withdraw and prefer solitude when they are gravely ill. In the wild, a dying cat instinctively understands that they are more vulnerable to predators and will hide to protect themselves. Domestic cats will greet you less, want to be touched less often, and will sleep in areas that are often away from their families.
What to do when you see these signs? As pet parents, we want to ensure our cat is as comfortable as possible at the end of their life. Some tips include:
● Providing them with a soft, warm, cozy bed.
● Keeping their bedding clean, especially since they may experience incontinence.
● Carrying them to the litter box if they are too weak to get up.
● Give them special food and treats they have always loved.
● Consulting your vet for proper end-of-life care.
● Giving them additional love and affection to show that you are with them until you finally say goodbye.
● Be present at the end of life. A cat will know you are with them and will love you for it.
"Euthanasia" is a Greek term meaning "good death." As a pet parent, facing the decision to say goodbye to my Eowyn is gut-wrenching. But I know she will be with me always, and it is my responsibility to give her the care and love until her very last breath.
---
About the Author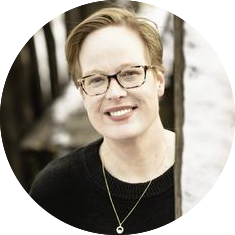 Michelle Quinn-Davidson, MPA, CDT, CPPS,  has resided in Brookline, MA for more than 20 years. She is a Certified Dog Trainer with Pet CPR First Aid training from the Animal Behavior College and a Certified Professional Pet Sitter through Pet Sitters International. She has a certificate in COVID-19 safety protocols from Pet Sitters International and is currently working on a Fear-Free Pet Sitter certificate.​ She established JOBE in 2014 in memory of her beloved, rescued, blind Newfoundland / Labrador mix ​Jobe. Prior to starting her business, she spent more than 20 years managing various youth development nonprofit organizations. She received her master of public administration in management from New York University's Robert F. Wagner ​​Graduate School of Public Service and ​her bachelor's in speech from Emerson College.