by Elaine McCarty, the Animal Reiki Lady
There is only one reason your pet dreads going to the vet. Stress!
Pets are so sensitive to our state of mind that they know something is up the moment we call the vet. Tack on a harness/crate, the car ride, the drop-off, the smells, the sounds, the other pets at the office and you've got one anxious pet. And heaven forbid they need a nail trim…Fortunately, there is a simple and easy-to-use method for reducing stress that can help make your pet's next trip to the vet peaceful and calm. Reiki.
Reiki is something most people are not familiar with – or if they are, they don't think about it for their pets. Reiki is a relaxation technique developed in Japan in the early 1900s. It has been used for over a century to help people reduce stress, relieve anxiety and promote healing.
Although it was originally designed to help stressed-out humans, we now know that pets can experience the same benefits.
How does it work?
Reiki reduces stress through the use of gentle touch, breathwork and focused thought. Hospitals like the Mayo Clinic, Cleveland Clinic, John Hopkins, Duke University and many others offer Reiki sessions to help patients manage stress before, during and after medical treatment.
Reiki for pets uses gentle, intuitive touch combined with intentional breathing and mindfulness to balance body, mind and spirit. You may hear it referred to as "balancing their energy". The result is a peaceful pet, free of stress and discomfort.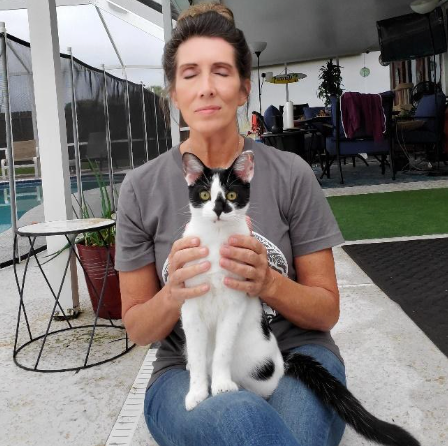 Reiki practitioners are trained to use these techniques for pets who are:
– Recovering from illness or injury
– In shelters or rescues
– Experiencing anxiety/depression/grief
– Aging or terminally ill
– Approaching end-of-life
The really good news is that you do not have to be a trained practitioner to share Reiki with your fur-baby! Here a few steps you can do, at home, before, during and after your pet's next vet visit:
• Check in on your own state of mind. Anticipate the best! Assume your pet will be calm and relaxed. Expect a positive outcome.
• Before the visit, spend 5 to 10 minutes with your pet. Sit quietly with your pet and if they welcome it, begin to pet them letting your hands gently rest on the area near their heart, at the base of their neck and the base of their spine. (If your pet is a small animal other than a cat or dog, you may simply sit near them. Touch is actually not necessary to achieve stress reduction.)
• Breathe slowly and rhythmically, keeping your heart rate steady and calm. Their heart rate will fall into the same balanced rhythm.
• Set an intention that "all is well". Keep a picture in your mind that your animal-companion is perfect just as they are. Focus on their total well-being.
• Out loud or in thought, remind your pet that they are happy, loved, safe and well.
• Let go of expectation. If they exhibit stressed behaviors, stay composed and relaxed. It may take a little practice, but they should eventually follow your lead.
• During the visit, stay focused and calm, maintaining the intention that all is well.
• After the visit, make no fuss. Maintain a sense of calm and balance. This tells your pet that visiting the vet is all routine.
Our furry family members deserve to live a stress-free life and Reiki can be a wonderful support to the amazing medical care provided by your veterinarian!
---
About the Author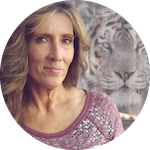 Elaine is a Reiki Master (Usui Reiki Ryoho) and Animal Reiki Teacher. She follows and teaches the Let Animals Lead® method of Animal Reiki developed by Kathleen Prasad and Animal Reiki Source. Trainings are offered for all levels of Reiki and Animal Reiki. Elaine works with those new to Reiki, Reiki practitioners wishing to add Animal Reiki to their practice, and animal care professionals wishing to improve the quality of care provided to the animals in their care. Elaine is also an accredited teacher for SARA, Shelter Animal Reiki Association, offering no-fee and low-fee trainings to non-profit animal care organizations.