by Samantha Henson, licensed Clinical Pet Nutritionist and founder of Next Generation Pet Wellness​
May is National Hamburger Month and what better way to celebrate it than to share our love of all things burgers and fries with our dog? This easy-to-make healthy hamburger-inspired topper is sure to have your dog celebrating all month long!
Ingredients:
– 1 lb 90/10 lean ground beef, grass-fed preferred
– 1 cup chopped ripe tomatoes
– 1 cup chopped romaine, red leaf lettuce, or any green your dog favors most
– 1 cup chopped fingerling or sweet potato
– 1 tbsp sesame seeds
Instructions:
1. Brown the ground beef and potatoes in a pan and add the tomatoes and sesame seeds in the last few minutes of cooking. Move the mixture to a bowl.
2. Add in the chopped lettuce.
3. Fold everything together until well mixed, and store in refrigerator for up to 4 days.
4. Replace ¼ of your dog's daily meals with this fresh food topper for added health benefits.
Benefits:
Lean Beef- The fat in beef can help your dog feel full and the vitamins and minerals help keep your pup's coat shiny and healthy.
Tomatoes – Low in calories, high in fiber and vitamins for improved digestion
Leaf Lettuce- Powerful amounts of antioxidants and chlorophyll for improved immune function
Fingerling Potato- Loaded with potassium and magnesium for nervous system function
Sesame Seeds – High in calcium to help create strong bones, copper to lend a hand in the fight against joint pain
---
About the Author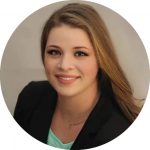 Samantha has spent the last 12 years dedicating her life to the health and wellness of animals. She has helped well over 1,500 cats and dogs live their happiest and healthiest lives through proper, biologically appropriate nutrition, supplementation, and exercise. She gives pet owners the tools and education they need to help their furry family members. She started Next Generation Pet Wellness as a way for people to get unbiased information about pet nutrition.