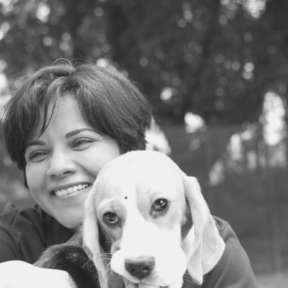 Indrani Das
India
Indrani Das was pulled into the world of animal communication and healing after losing her first cat Artemis. Her journey of love and loss with her cats taught her the arts of healing. She works closely with her animal allies and spirit Guides to bring comfort and relief to the animals around the world.
Indrani is a Shamanic Practitioner, Animal Communicator, Energy worker, and an Animal Reiki teacher. She lives in India with her cats, is a SARA Teacher, and was recently featured in the local news in Hindustan Metro.
Her formula for working with animals is Connection + Compassion = Comfort. She is available for personalized sessions, Animal Reiki classes and hosts a well-liked and free monthly Animal Reiki Circle.