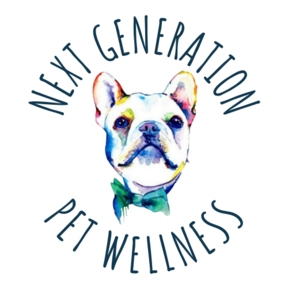 Next Generation Pet Wellness
Grand Rapids, MI, USA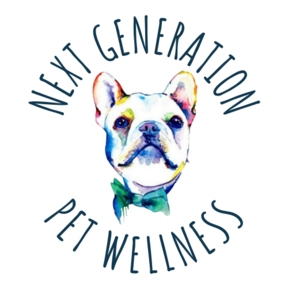 Customer Reviews
Samantha was so helpful and did a great job explaining everything. I would definitely recommend her!
- Elizabeth Elias
This was $$ very well spent !! Samantha was so helpful and knowledgeable. I only wish I had found her at the beginning of my home cooked journey
- Terri Kadera
Everything went well
- Robert Herndon
Very informative session, we feel prepared to tackle our pup's weight problem.
Thank you Samantha
- Tamara Pqskas
Absolutely amazing. So insightful and I learned so much about my dogs nutrition
- Sarah Dobbrastine
Samantha was so knowledgeable and quick to provide all the answers I needed fir my pup!
- Crisi Temple
Samantha is kind, caring and very knowledgeable! I am extremely hopeful about recommendations she has made!
Appreciate her advice and counsel!
- Tracie Fowler
Samantha was an amazing help, and gave great pancreatitis nutrition advice for my senior Lab. She was incredibly kind and informative. Definitely money well spent!
- Imani Pearson
Samantha is fantastic, I am so glad we connected with her! We have 2 Sheepadoodles with IBD who have just switched to a natural food diet and Samantha is helping us ensure they are getting all the proper nutrients. Really appreciated learning from her expertise.
- Erin Steinbruegge
Everything went smoothly, thanks a lot for the helpful information!
- Tammy Jones
Samantha was so helpful!! She is very knowledgeable and had some excellent insight. Cant wait to see the results of changing our pups diet. Thank you!
- Gabriella Tripp
Super easy to chat with! such a great source of information! thank you again!
- Tabitha Carden
She was super helpful and knowledgeable! Thanks!
- Katie Kitagawa
Samantha is absolutely terrific! She eased my mind, was fun to talk to and is incredibly knowledgeable. I look forward to putting her advice into motion and seeing it impact my cats lives for the better
- Benjamin Pierce
Samantha is very knowledgeable, I was super impressed. She really seems like she cares and wants to help. I would definitely recommend her to anyone.
- Michelle Goodman
Samantha is very knowledgeable and extremely helpful. She was straight to the point and let me know areas I can improve with easy to implement suggestions.
- Sarah Winn
Everything went great! Honestly the information I was able to receive was amazing definitely worth it. Still waiting on the topper recipe and i look forward to trying it out!
-
Samantha is extremely knowledgeable, friendly and straight to the point. It was a very smooth and informative conversation. She gave me a lot of good advice and a peace of mind. I am extremely happy with the consultation.
- Hebe Tam-Greeley
Everything went great! Samantha's partner Emily helped us out and I couldn't be happier with our service. I now feel confident that I am providing the healthiest, well balanced meals for my puppy. I definitely recommend!
- Alysha Alaniz
Immediate response! I am so pleased with Samantha and Emily's professional advice. Communication was excellent. Upon initial contact I was able to make an appointment for the following morning and received the personalized recipe and instructions for my
pups by that afternoon! Thank you Samantha and Emily!
- Becca Hall
Great advice , very helpful and answered all our questions.
- Peggy Hypse
Very helpful.
- De Hufford
Samantha is very knowledgeable. Her recommendations are customized to your pet and your lifestyle.
- Alexandra Joseph
Great consult. Samantha Henson gave me so much information and helpful advice. Looking forward to my dog's improvement.
- Adriana Rosselli
Samantha took the time to listen to concerns and explain all the benefits and options. Super pleased with our session!
- Vanessa Culver
Samantha was very helpful and thorough
- Vanessa Culver
Samantha is an amazing consultant
She gave us a free consultation over the phone and then sent us contracts that describe exactly what we needed.
She was flexible, very knowledgeable, and we got some excellent advice for our dog cookies.
We love working with her and we will definitely reach out in the future for further help!
- Sebastian and Lucie Valemont
Great very easy to talk to and knowledgeable.
- Kyle Peot
Everything went very well! Chewy has started on his new diet and loving it! A huge thank you to Samantha and her patience with all the follow ups.
Thank you again,
Michael
- Michael Roditti
Consultation went very smoothly - seems very knowledgeable and caring!
- Aarlyn Ferris
Wonderful experience, which is why I am now going through again for another recipe!
- Jennifer Annis
Everything went great, thanks so much!
- Patrice Dagata
She was all booked already but she gave me recommendations about other specialists.
- Sarah Dos Santos Franca
Everything went great! Emily was amazing and helped me so much
- Taylor Clark
Samantha contacted me immediately because my dog is in stage 4 renal failure she helped me understand the importance of getting her to eat. She immediately sent me a recipe that I prepared and my dog loves it and eat all her food. Samantha is very experienced in her field. I'm so grateful for her help
- Jenny Gregorio
Samantha and Sarah have been great we have received our recipe and I'm hoping we will see some improvement in Charlees allergies!!
- Kim Bragg
I was pleased with my consultation, I feel confident in the advice I received and the direction I am heading with my best boy. I wish so many others would take the time to consult a nutritionist on their pets needs as there is so much bad information out there that could really cause harm to our pets. I am hopeful that I can turn my little guys health around and support him in living his best, healthiest life! I will definitely be telling my friends and family to do the same.
- Jennifer Demoff
Samantha is exactly what I've been looking for!
- Kimberly Russell
I am so happy to have found this resource for Tetley. Amanda was fantastic - surpassed expectations!
- Karen Spanover
Very informative and knowledgeable
- Isabella Shelton
I can't wait to get started on a plan for healthy pups!
- Melissa Greer
I can't wait to see what you all create for my pups!
- Melissa Greer
Super awesome initial session!
- Gina Mobassaleh
Went super well!
- Gina Mobassaleh
We never had the appointment. Abby said she would have another do it but i preferred not to have the appointment.
- A. Khemsara
Samantha was extremely knowledgeable and kind. She listened to all my concerns and was very responsive to all my questions. Can't wait to start Lola on her gut healing journey.
- Christy Judd
Samantha took the time to listen to my concerns and answered all of my questions. She built custom recipes based on my dog's extensive list of sensitivities. I could not be happier with her customer service or her product!
She was a joy to work with; I highly recommend!
- Ashlyn Montgomery
Thanks a lot, everything has been awesome so far!
- Dawanda Anderson
Samantha was wonderful. This consultation exceeded everything I had hoped for! Thank you!
- Holly McSpadden
Great communication! Polite and friendly.
- Ryan Maddox
Quick and helpful response!
- Rosalyn Blake
Excellent! Samantha was fabulous and gave me so much great information. I am really excited to put this all in motion for my pets.
- Jeanne Bauer
Samantha was very knowledgeable and it helped knowing what foods to feed my dog for a healthy diet. Thank you!!
- Lynda Lombardo
Samantha was terrific! Very knowledgeable, thorough and professional. Certainly would highly recommend her.
- Candy Kaye
Very well - thank you!!!
- Candy Kaye
Great as always!
- Karen Spanover
Everything was perfect. She is very knowledgeable, understanding and truly cared for my pups. So glad I found her. Thank you
- Erika Solis
worked with me on a budget. appreciate her hard work
- Carlina Lebus
Loooove Dr. Samantha. She answered all my questions regarding my dog's new CKD recipe very patiently. She's very helpful and explained everything very carefully. She even gave me options/ substitutes for certain ingredients because some aren't readily available where I live. Will definitely recommend her and Next Generation Pet Wellness to my friends and family. I'll be in touch soon for another recipe for my other pets. Thanks heaps!
- Marnelle Ong
Everything went smoothly. Thanks a lot !
- Shoma Prasad
I am quite pleased with Samantha's nutritional report. It showed me some things that I need to adjust in my dog's homemade food recipe. Thank you :-)
- Darren Taitch
Samantha was wonderful and so helpful! I can't wait to make Abbie's new food recipe!
- Gabrielle Kleinow
I completely recommend Samantha. She's a knowledgeable pet nutritionist and very very helpful. It was a very positive experience for me and my dog.
- Darren Taitch
Everything was great. Samantha is very nice and professional. I got the recipe and look forward to start seeing improvements in my dog's health. Thanks
- Marie Ojeda
Samantha is the best! So knowledgeable and so helpful. We feel so lucky to have found her.
- Candy Kaye
The nutritionist got back to me in a timely manner about confirming our appointment. She was very helpful and I'm glad this website was able to easily help me find what I was looking for.
- Danielle Goldston
I spoke with Samantha about getting a custom diet for our Doberman with protein losing nephropathy (PLN) which requires a low-protein diet to protect the kidneys. Samantha has vast knowledge and definitely knows her stuff. In the call she made me feel like I was talking to a friend rather than a salesman. Never felt rushed. After speaking with her I feel so much better about the situation and have a sense of trust in the information she provided.
- Michael Abts