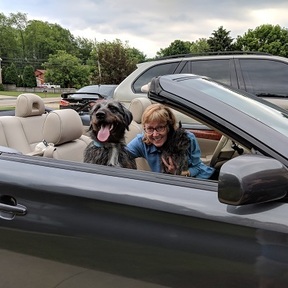 Grief About Pets (GAPs)
Brenda Brown is the owner and grief specialist for GAPs (Grief About Pets, LLC) since 2014. She is passionate about supporting grieving pet parents and their families through the grief recovery process.
Brenda has a masters degree in thanatology and grief counseling, plus a fellowship from an international organization called (Association of Death Education and Counseling).
For over 15 years, Brenda has worked in the grief field. Brenda is the creator of a popular grief game for children called Doggone Grief ™.
Call Brenda for your free phone consultation to begin taking your first steps towards grief recovery. GAPs offers four pet loss services: phone support, individual sessions, group sessions and pet loss presentations.
330-415-8879 or email her at [email protected]