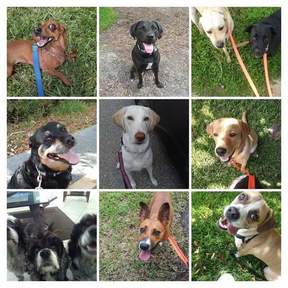 Barry Walinski
Cape Coral, FL, USA
I have a lifelong love and passion for dogs and in training to become a state certified dog trainer. My main focus is training therapy and service dogs. In my younger life I worked with hunting dogs. Trained hounds for show. Being retired I can finally devote my time to doing something I totally enjoy. My unconditional love for all dogs will show when I am taking care of yours.
DROP IN VISITS
I am a dog lover with genuine love for all animals making sure all your pets get the care they need. I will stop by for a potty break, food, water, and provide some play full company for all your dogs and other pets. I can give oral medicine if needed. Maybe it's a small walk or playing some ball. If your dog is lazy I can do that too. A little love and company is all they need. I will give them that during my visit.
DOG WALKING
I have walked hundreds of dogs big and small. Even though we think a potty break is most important the truth is that I believe what is most important is it helps the dog's anxiety of being alone. I let them enjoy this time as much as me. Providing some love and bonding along the way is very important. Your dog's safety, happiness, and well being will always be my first priority when your dogs are with me. I will always make sure they drink water and maybe even a treat. If they happen to need food I will take care of that during our visit.