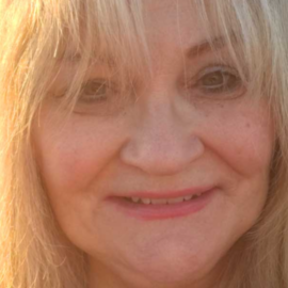 Gera Farkas
Laguna Niguel, CA, USA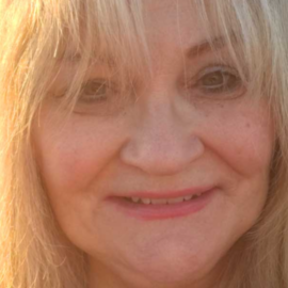 Customer Reviews
Everything went better than I expected! Gera was kind and thoughtful. She communicated with my dog and the messages I received were very helpful in understanding my pet's needs. I highly suggest Gera if you're looking for someone to do connect and do reiki on your pet.
- Saida Correa
Pet Pro Response:
Saida it was such a pleasure working with you and Maximus. Thank you for giving me the opportunity to help both of you.
- Gera Farkas
Everything went amazing! I received many helpful messages for not only my cat but for myself.
- Saida Correa
Pet Pro Response:
It was another great session, and I really enjoyed working with Kai and Saida. Thanks!
- Gera Farkas
Working with Gera is an incredible experience and went so far beyond anything I was expecting I can't even explain. She is the real thing and is so full of love and light, and she gives--I'd say--way OVER 1,000% to you and your pets. And she's also a lot of fun. Our initial session already went VERY deep, and she did so much healing, connecting to, and listening to my cats that it has already helped enormously. She connects with the humans involved in a very deep way as well. I was amazed. It took her no time at all to 'get' all of us and we all got the full benefit of the healing work she did. I'm so very touched and thankful and I want to give Gera my highest recommendation. She's a blessing.
- Kelli Maroney
Pet Pro Response:
Kelli was wonderful to work with, very open to the healing and guidance I was able to give her and her kitties. I look forward to working with all of them again!
- Gera Farkas
The second time having a session with Gera, very patient with us and our pet. recommended to my friend and she had a great experience too! First time is for my cat and this time for my corgi!
- Wendy Hung
Although we did not have the outcome of a live dog, Gera was pretty dead on to the details of my dogs demise.
- Connie Huft
Everything went well
- Serena Shao
Gera is help my cats get along. She has magic.
- Lele Crandall
Great like always
- Lele Crandall
Gera was wonderful and made me feel so much better about my dog passing away. Highly recommend!
- Maddy Brown
We are highly satisfied. Gera is amazing. Thank you for all the advise you gave us regarding our fur babies. We are already implementing her recommendations. We highly recommend her:).
- Lidia Haefele
She is the best:)
- Lidia Haefele
Gera was everything we needed during this hard transition. She made my family and I feel more at peace knowing our sweet Milo was going to be okay. We greatly appreciated her guidance!
- Katrina Simmons
Wow! If you're on the fence, jump over. Gera had Incredible insight into not only my furbaby daughter's (cat) behaviors but told me how my family & I could better understand her. She also did some trauma healing, her being a rescue cat, that I could start to see the change in her even during the call. Over 20 years experience, I would recommend Gera to anyone who has any questions about your animal children❤️
- Kyrie Hayes
Thanks for making times out for my urgent request
- Wendy Hung
Everything went well.
- Stephanie Riedman