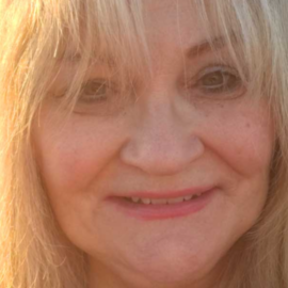 Gera Farkas
Laguna Niguel, CA, USA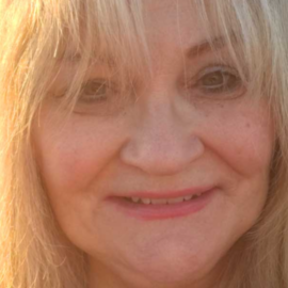 Customer Reviews
Everything went better than I expected! Gera was kind and thoughtful. She communicated with my dog and the messages I received were very helpful in understanding my pet's needs. I highly suggest Gera if you're looking for someone to do connect and do reiki on your pet.
- Saida Correa
Pet Pro Response:
Saida it was such a pleasure working with you and Maximus. Thank you for giving me the opportunity to help both of you.
- Gera Farkas
Everything went amazing! I received many helpful messages for not only my cat but for myself.
- Saida Correa
Pet Pro Response:
It was another great session, and I really enjoyed working with Kai and Saida. Thanks!
- Gera Farkas
Working with Gera is an incredible experience and went so far beyond anything I was expecting I can't even explain. She is the real thing and is so full of love and light, and she gives--I'd say--way OVER 1,000% to you and your pets. And she's also a lot of fun. Our initial session already went VERY deep, and she did so much healing, connecting to, and listening to my cats that it has already helped enormously. She connects with the humans involved in a very deep way as well. I was amazed. It took her no time at all to 'get' all of us and we all got the full benefit of the healing work she did. I'm so very touched and thankful and I want to give Gera my highest recommendation. She's a blessing.
- Kelli Maroney
Pet Pro Response:
Kelli was wonderful to work with, very open to the healing and guidance I was able to give her and her kitties. I look forward to working with all of them again!
- Gera Farkas
The second time having a session with Gera, very patient with us and our pet. recommended to my friend and she had a great experience too! First time is for my cat and this time for my corgi!
- Wendy Hung
Although we did not have the outcome of a live dog, Gera was pretty dead on to the details of my dogs demise.
- Connie Huft
Everything went well
- Serena Shao
Gera is help my cats get along. She has magic.
- Lele Crandall
Great like always
- Lele Crandall
Gera was wonderful and made me feel so much better about my dog passing away. Highly recommend!
- Maddy Brown
We are highly satisfied. Gera is amazing. Thank you for all the advise you gave us regarding our fur babies. We are already implementing her recommendations. We highly recommend her:).
- Lidia Haefele
She is the best:)
- Lidia Haefele
Gera was everything we needed during this hard transition. She made my family and I feel more at peace knowing our sweet Milo was going to be okay. We greatly appreciated her guidance!
- Katrina Simmons
Wow! If you're on the fence, jump over. Gera had Incredible insight into not only my furbaby daughter's (cat) behaviors but told me how my family & I could better understand her. She also did some trauma healing, her being a rescue cat, that I could start to see the change in her even during the call. Over 20 years experience, I would recommend Gera to anyone who has any questions about your animal children❤️
- Kyrie Hayes
Thanks for making times out for my urgent request
- Wendy Hung
Everything went well.
- Stephanie Riedman
My session with Gera was wonderful! She was able to provide accurate information about my boy as well as personal information about me. What she intuited about my boys personality was exactly spot on. She graciously and generously provided me with lots of resources and things I can do to continue to help myself and my kitty. I so appreciated her informative and accurate information as well as her healing energy. I will certainly be recommending her to my family and friends for any animal communication needs. Thank you Gera and looking forward to future sessions! Blessings, D
- Denise Milledge
Gera was very caring and my kitties healed after the healing session with Gera. Highly recommended!!
- Serena Shao
Gera is WONDERFUL! She talked to my kitties and gave me great insight on what they're thinking and feeling. She was so sweet, I could have listened to her for hours. I will be booking with her again!
- Carly Trainor
It was a pleasure taking to Gera, she was very very helpful Thank you very much
- Elfriede Marterer
Very positive session ..We had a wonderful session. My cat had a terrible injury and no one could figure out what happened. Gera was able to see what happened exactly by communicating with my cat directly. She also did reiki for us . It was a very stressful time as my cat was in the hospital. Thank you again .
- Jasmine Jasmine Morales
On time. Easy communication. Helped me feel at easy with my cat.
- Shauna Gach
I really enjoyed her reading and Reiki on my animals! Thank you
- Helen Nalin
Gera hit o some important issues with my girl. She was correct on many traits. Thanks Gera!
- Sue Ogden
Gera wanted me to let her know how Bella was doing so I did but she never responded back to me
- Ursula Lambertson
I feel So much better now knowing my fur baby daughter Knows we are not abandoning her when we go on our cruise next month. The lady coming to stay with her is her friend & will take good care of her while we watch over 'Grandpa' since it's her purpose to be his guardian. We learned she'll respond to "kitty" & yes as tested last nt she does. I've tried So many treats over 3 years & nada but she showed Gera what she wants so ordered those. Always fascinating learning about my Roxi thru Gera
- Kyrie Hayes
Gera was very patient, compassionate, attentive, and brought much wisdom and light to our sick pups situation. The wisdom we gained helped us make the hardest decision for our pet. Very grateful!
- Clay Campbell
Fabulous reading. She's very sweet and caring, listening to me as I bawled my eyes out talking about my sound dog, Lia.
- Michelle Rehn
Excellent reading as always.
- Jenna Mariani
gera made me feel at ease. i'm thankful i reached out to her, she is amazing. i recommend her to anyone who is needing assistance. she communicated with my baby marley.
- Delaney Kiehl
She was amazing! I plan to use her service again! Looking forward to updates and kind words.
- Kim Laporte
Gera helped me understand what was going on with my pup. What she is feeling and what she needs to feel comfortable. Having this knowledge helps me immensely. Thank you
- Dawn Neustel
It was ok. Appreciated her suggestions but all of the suggestions have already been tried. I was looking for more insight into why he was doing some things and what he was thinking.
- Linda Carson