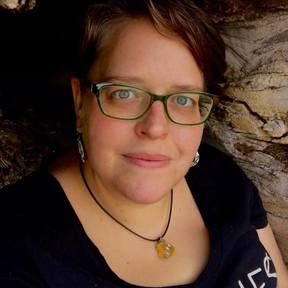 April Webb
New Albany, IN
Hi there! My name is April. I'm an experienced animal caregiver. I'm not your typical pet sitter - my job is to care for all things great and small. In my adult life, I have owned, loved and cared for ferrets, hamsters, gerbils, mice, rats, chinchillas, dogs, cats, fish, rabbits, goats, and horses. I am the mom to six furbabies - four purrfect cats, one rebarkable dog, & a hoppin' bunny.
My love for animals began as a child, growing up on a family farm where I trained and bred horses, as well as dogs. In addition to new family pets, I would also bring home injured and sick animals. My mom never knew what type of animal I was bringing home next! I recognized from an early age that animals are deserving of love, respect, and expert care.
Since 2002, I have cared for healthy and sick animals. During that time I provided help for many animals that were rescued from abusive or neglectful situations. One of the greatest times of growth for me was the year that I worked incredibly hard with another volunteer to foster animals. At that time I cared for iguanas, bearded dragons, ferrets, dogs, cats - and even a tarantula! I developed a strong bond with these animals, each of whom was eventually adopted. Currently my wife and I are foster parents through a couple of local organizations.
In 2013 I turned my passion into a career, by opening April's Pawsitively Petsitting. I truly love working with all varieties of animals and getting to know each one's unique personality. Each animal touches my heart, and brings me so much joy. I can't wait to meet the special pet in your life!