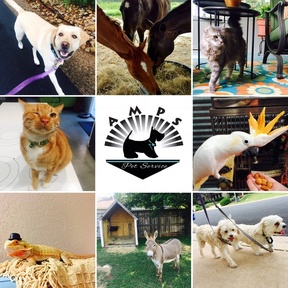 Ashley Martin
Austin, TX, USA
AMPS Pet Service is a family-owned, locally operated pet care company! We specialize in Pet Sitting, Dog Walking, and coming October 2021: Grooming, too!
See what the families we care for have to say via our 200+ 5-star reviews via Google+, Yelp, Thumbtack, etc., and feel free to visit our website at:
amps-pets.com
We adeptly care for a wide range of species, and Meet and Greets are always complimentary! Veterinary Technician experience, background checks performed, and we are Insured!