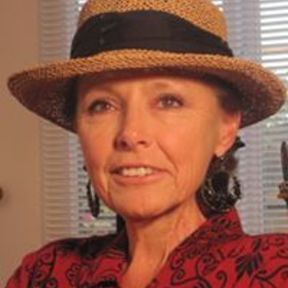 Ally Benbrook Fine Art
Ally spent her career involved with fabric design and custom
yarn dyeing, and never picked up a paintbrush until well after
her 50th birthday, when she took a watercolor class with her
eighty-ish mom.
Since then she has taken many workshops with nationally
recognized artists, working hard to catch-up with her peers.
Her work has been juried into more than 35 national and
international exhibitions earning Best in Show and many
awards. She is a signature member of 8 national watercolor
societies. Her paintings are included in private and corporate
collections in the US, Canada, England, Sweden and
Germany.
Whether a portrait or a "moment in time", Ally's work
resonates with the power of the human connection to
animals, nature, and our own personal histories. her
intrinsic awareness of design and color, combined with the
flowing independent nature of watermedia, create the kind
of art that will be enjoyed day after day.
Ally's work is displayed in her 1200 sq ft gallery space
"The Gallery at Oakhurst Spirits Distillery" adjacent to husband
Mike's craft distillery and tasting room near Yosemite,
California. Located 1 block off State Highway 41.
Of course her work can also be seen and purchased
on-line at www.allybenbrook.com