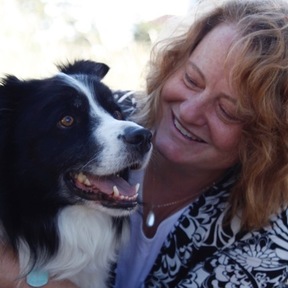 Alison Stanton
Boulder, CO, USA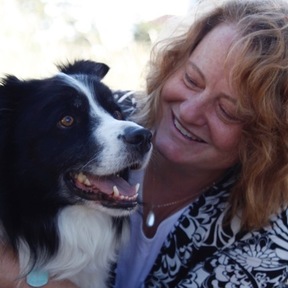 Customer Reviews
I was absolutely delighted with the Entire One hour session. I learned so much about Annie that as soon as we were through I put her in the car and we went to the dog park. The ride home she was so relaxed she actually laid down and slept which She's never done before. Allison confirmed some of the things that I suspected. I will definitely go to Allison again for other readings. Thank you Allison for all your help.
- Fran Mclaughlin
Pet Pro Response:
Fran is one of those angel humans who takes care of animals who need a home. Her dog Annie is so lucky to have her! It was a pleasure to work with Fran.
- Alison Stanton
My reading with Alison went perfectly! She was able to help me communicate with all three of my pets in a meaningful way. I feel like I understand them all so much better. I will be using her services again!
- Abbie Koop
Pet Pro Response:
Abbie Thanks for sharing your pet family with me. They all three received and enjoyed the healing too!
- Alison Stanton
Alison worked with us a few times, not just once, until we had the problems in hand. Thank you so much again!
- Kelli Maroney
Pet Pro Response:
Kelli you and your cats are a loving family. You all take such good care of each other!
- Alison Stanton
Alison is really great! She provided a lot of information about my dog's background, a recently-adopted 10-year old rescue. It's so helpful to know about Poppy's life experiences and why certain things are challenging for her now. I had been misreading some of Poppy's behaviors. Alison offered a lot of guidance in how to help my dog and recommendations for questions to ask our vet.
I'm very grateful for Alison's help and will definitely book her again when the need arises.
- Marcia Barrett
I now have peace of mind. A very helpful reading to help me deal with the death of my pet.
I would recommend Allison to anyone who needs commutation with their pet
- Kim Whitney
Pet Pro Response:
It went great!
- Alison Stanton
Always a delight and super helpful!
- Jennifer Campbell
Pet Pro Response:
That's great to hear Jennifer. I hope the kitties (and you!) got some relief
- Alison Stanton
gave me peace and understanding
- Maria Pizano
Allison Stanton was awesome! So kind & receptive to my cats & me. She told me my Rosie girl was worried about me & taking on my health issue. I have eczema which i have been stressed about for months. My Rosie has been licking her fur out. Also, she saw that she has a little nerve pain in her back leg. Rosie said it was from scampering away. She has a frisky brother. She cleared our energy & gave me some ideas to help with the situation. She is very caring and ask the animals questions to find out how they feel. I was very comfortable talking with her . I wish i lived closer so I could see her in person. I will call her before i go on my next trip. I highly recommend her.
- Debbie Ferris