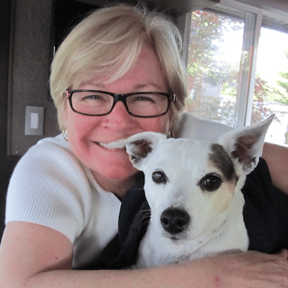 Patti DiMiceli
Annapolis, MD, USA
For the last 40+ years, I've been working with Humans who are grieving the loss of a Loved One. I know firsthand just how heartbreaking it is to "grow around your grief" and find a way back to living a meaningful life.
I'm a Life Coach, an End-of-Life Doula, and a Certified Grief Educator & Coach. After my beloved 15 year old Jack Russell, Annie, died, I knew I had to address the needs of Humans who, like me, felt the profound unconditional Love that was cut short by the death of their Fur Baby. It can be devastating.
I also know that having lived through the death of my daughter, Amber, it is possible to not only endure, but find meaning and purpose once again. Having a support system of people that can be trusted with your heart—without judgement—is critical to your healing. I am one of those.
Know that I will gently be at your side to hold Sacred Space for you. I listen, do my best to understand, and if requested, will share my experience and insights that have served me well through the years.
You are not alone.