Posted on
by Kathy Thompson, Owner/Photographer OKKat Photography
Why would a photographer tell you how to get your own great pet photography at home? Because I really want you to have great pictures of your pets! If I can help you that then I've done my job. So, let's skip the small talk and get down to the important stuff! (more…)
Posted on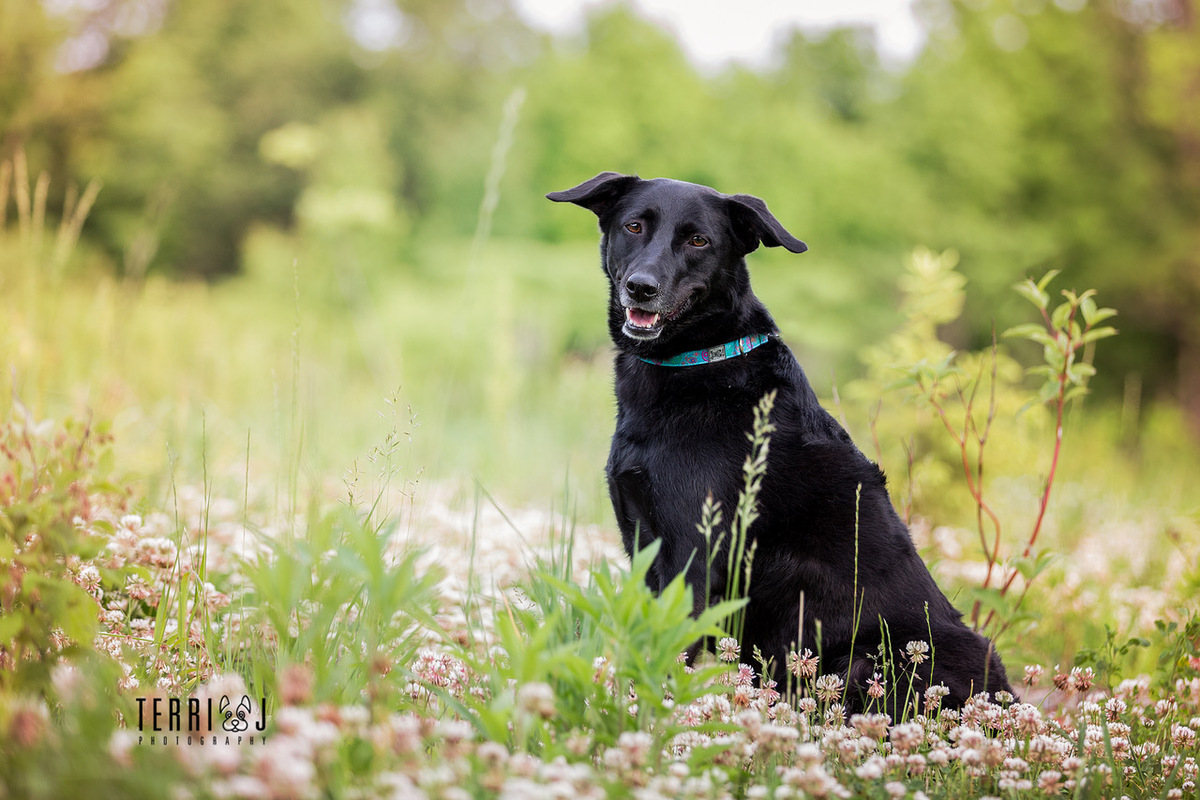 by: Terri Jankelow, professional pet photographer & owner of Terri J Photography
We all have hundreds of snapshots of our dogs stored on our mobile phones. But are these photos really the ones that bring out the best in your dog, the ones that you will want to print and display in your home and show off to your friends? I'm guessing not. But you can take awesome photos of your pooches by following these 5 tips. (more…)
Posted on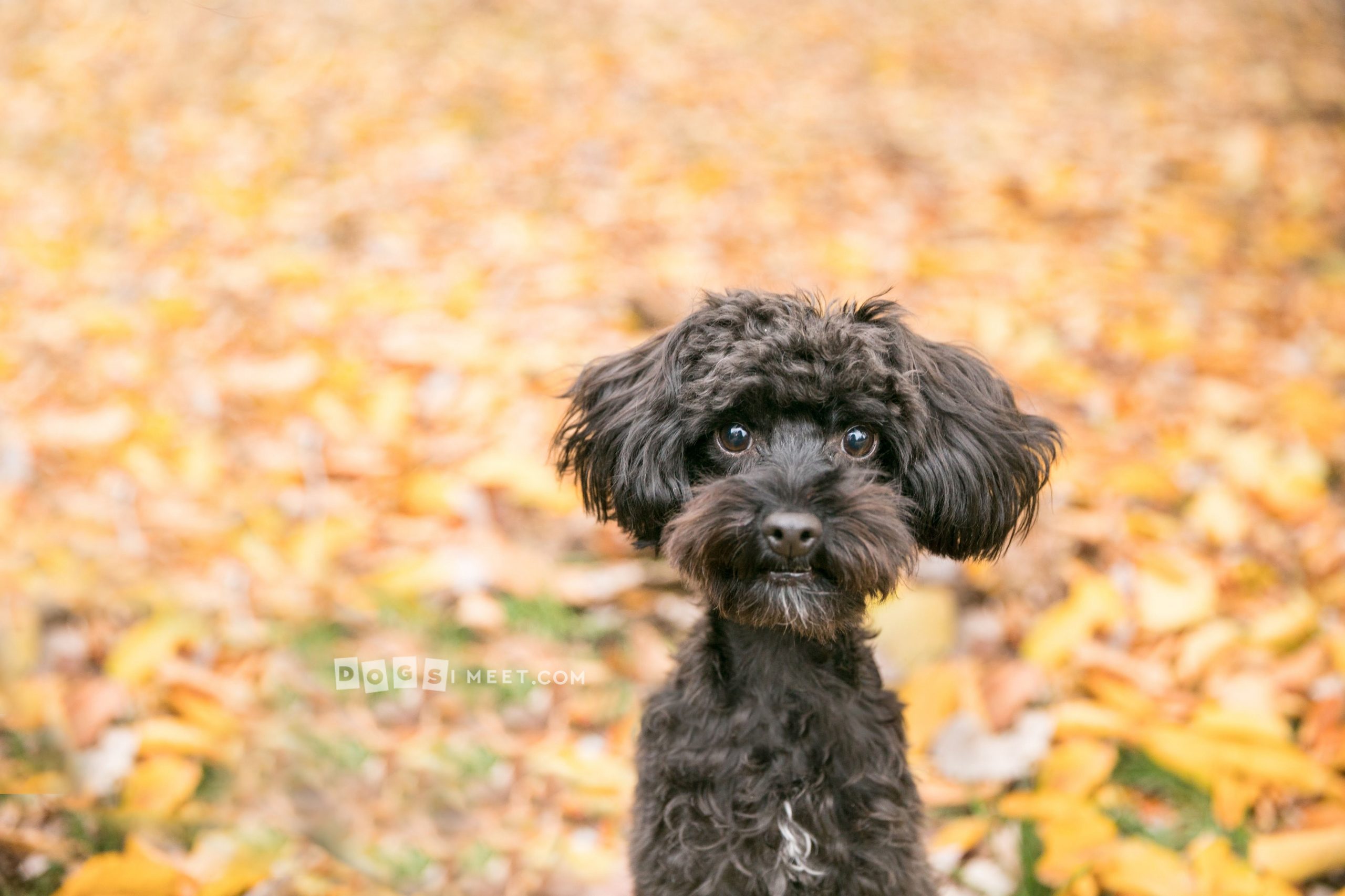 If you own a black dog, you undoubtedly have some of those photos. The ones that look like a big black blob on the couch with a tiny pink tongue sticking out or the bearskin rug on the floor. Photographing a large dark colored dog is difficult . If your dog has thick hair to the face area (e.g.  Newfoundlands), it seems to be nearly impossible. Fear not. Mindy Dutka, a professional pet photographer and owner of Dogs I Meet (dogsimeet.com), offers some tips on taking photos to capture the true beauty of black dogs.
Set The Tone
To start, set the tone. Mindy suggests spending some time with your dog, conditioning him or her to the camera or iPhone. You want picture taking time to signal fun and treats for your dog. You can play a game sitting next to your dog, snap a picture then give your dog praise and a treat. After a few times of sitting with your dog, ask him/her to stay and you move back and take a photo. Let your dog hold the stay and you move to where your dog is and give him/her a treat. (You do not want your dog to come to you for the treat – that will condition the dog to always walk up to you when they see you trying to take a photo.)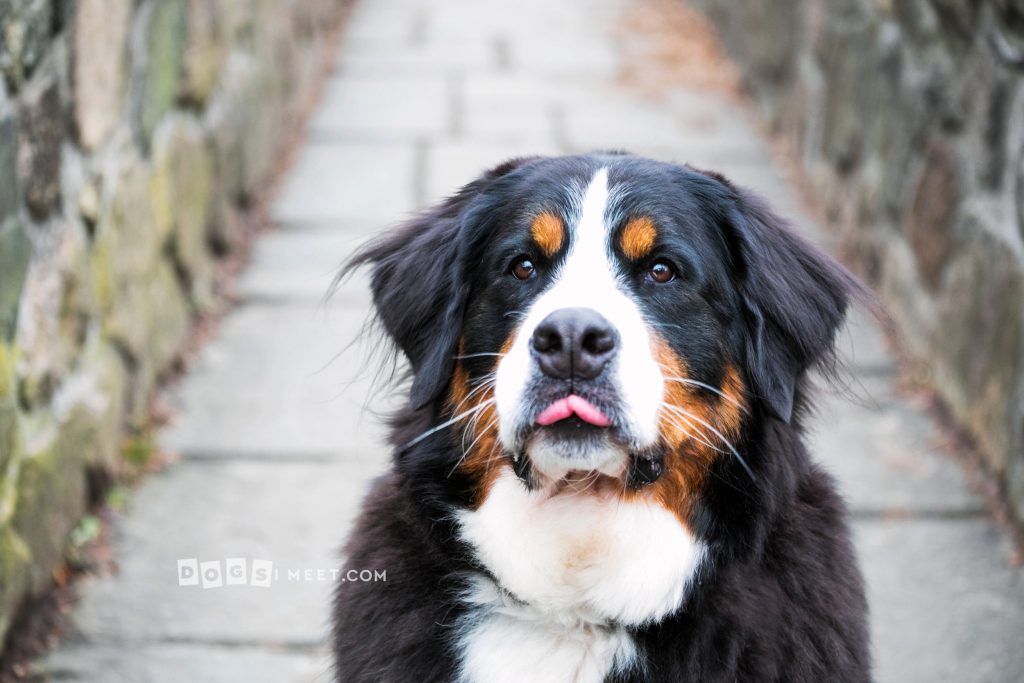 Lighting is Everything
Next, lighting is everything. But the type and intensity are important. "Dark fur absorbs all the light. Outside lighting is better," Mindy said. "Early in the morning or an hour before sunset are the optimal times. Try to avoid photographing midday when the sun is its brightest and harshest. You want "open shade," not bright, harsh light. It's also better not to use a flash, as that can reflect off the fur. "
Eyes Facing a Light Source
Now that you have good lighting, The most important tip is having your dog's eyes facing a light source to catch the light in their eyes. Focusing on the eyes captures the spirit and essence of the dog.
Keep Your Dog Stationary
It's also important to keep your dog stationary, while you move your position to the best spot. You may have to move a few times to catch the right angle to capture the light in your dog's eyes.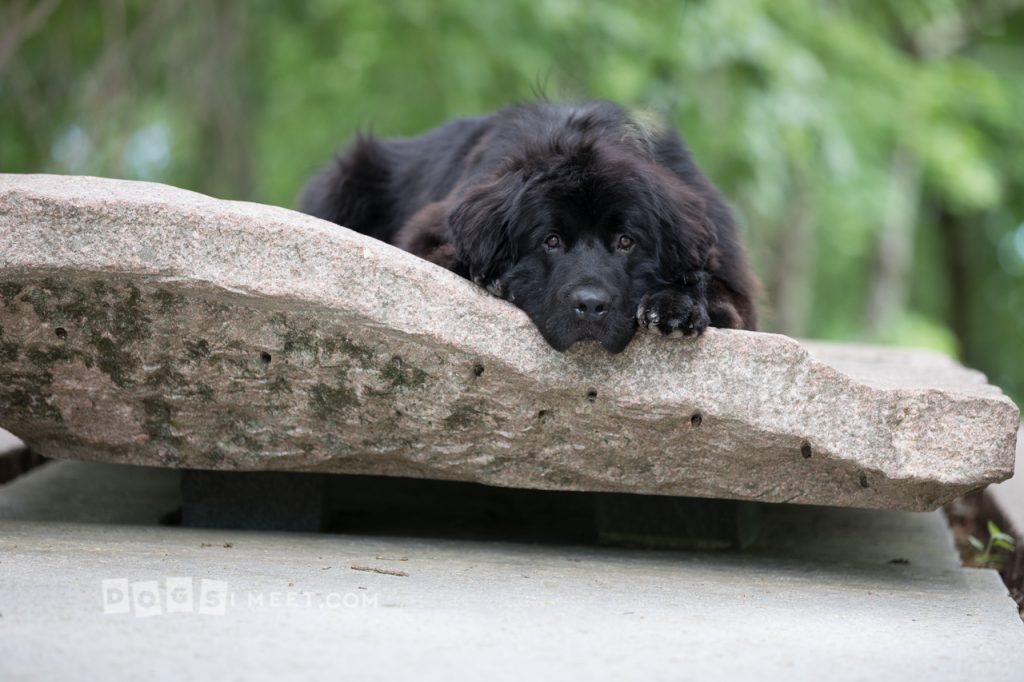 Get Down on the Dog's Level.
If your dog is laying down, get close to the ground for the photo. Ideally, you want the camera to be at the same level as the dog. Another good angle is to have the dog look up at you, again focusing on the eyes.
Select Background Colors that are Yellow, Light Blue and Green
Try to select background colors that are in the yellow, light blue and green shades. You don't want a busy background, as you want your dog to be the star of the photo. Using portrait mode on your iphone can bring your photography skills into a different whole new level. This is because the portrait mode usually creates a bokeh or blurry background which makes your black dog stand out.
Practice!
Most importantly, practice! Photography is a lot of trial and error. Fortunately, it costs nothing to take as many photos using your phone as you want and deleting the less-than-perfect ones is just a click away.
---
About the Author
Boston based photographer, Mindy Dutka, has been crafting her pet photography skills for the past 5 years. Combined with her passion for animals, especially dogs, Mindy creates opportunities for businesses, rescue organizations, and families to use photographs to tell stories that inspire, fundraise, and give back to these beloved animals that don't have a voice of their own. Mindy believes that every dog has a tale, and these tales should be shared and heard.
Mindy's compassion for animals and ability to connect and capture their spirit shines through in her work. You'll often find yourself feeling visceral emotions to her photographs, whether it's a smile because of a dog's adorable head tilt, or sadness looking at a dog through a shelter's fence. Mindy's photographs have been used to tell the stories of wonderful organizations such as the Veterinary Emergency Group and animal rescues around the world. Her photographs are also cherished by families who now have a tangible representation of their beloved connection to their pets. Mindy feels sincere joy and gratefulness that her work is her passion.
Posted on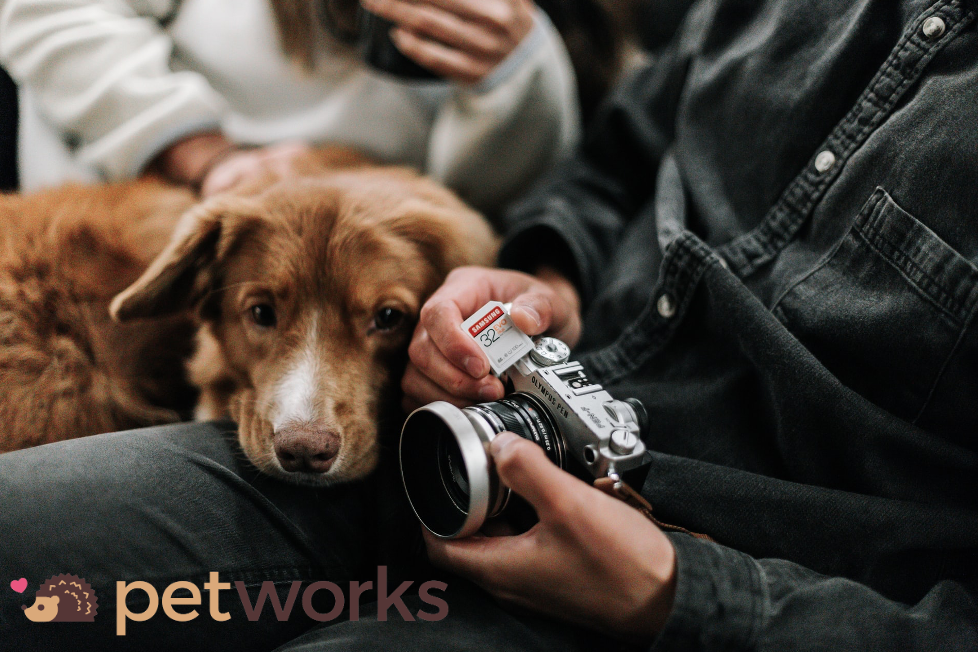 As a photographer and lover of all things fuzzy, I've always loved combining the two through pet photography. One of the first things I trained my cat to do was model. It helps if your model is food-motivated, and lucky for me, my cat Toad is practically food-obsessed. (more…)
Posted on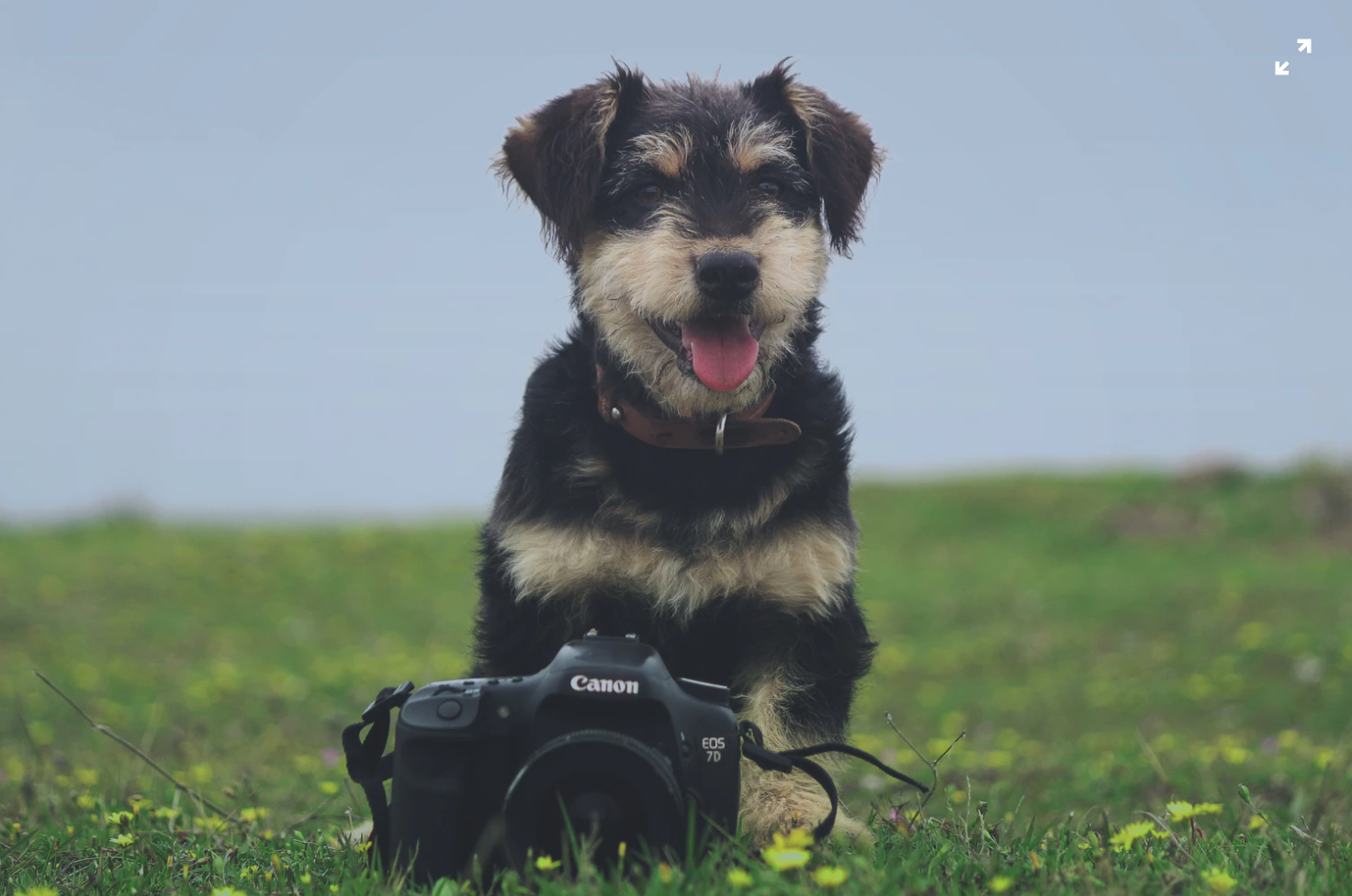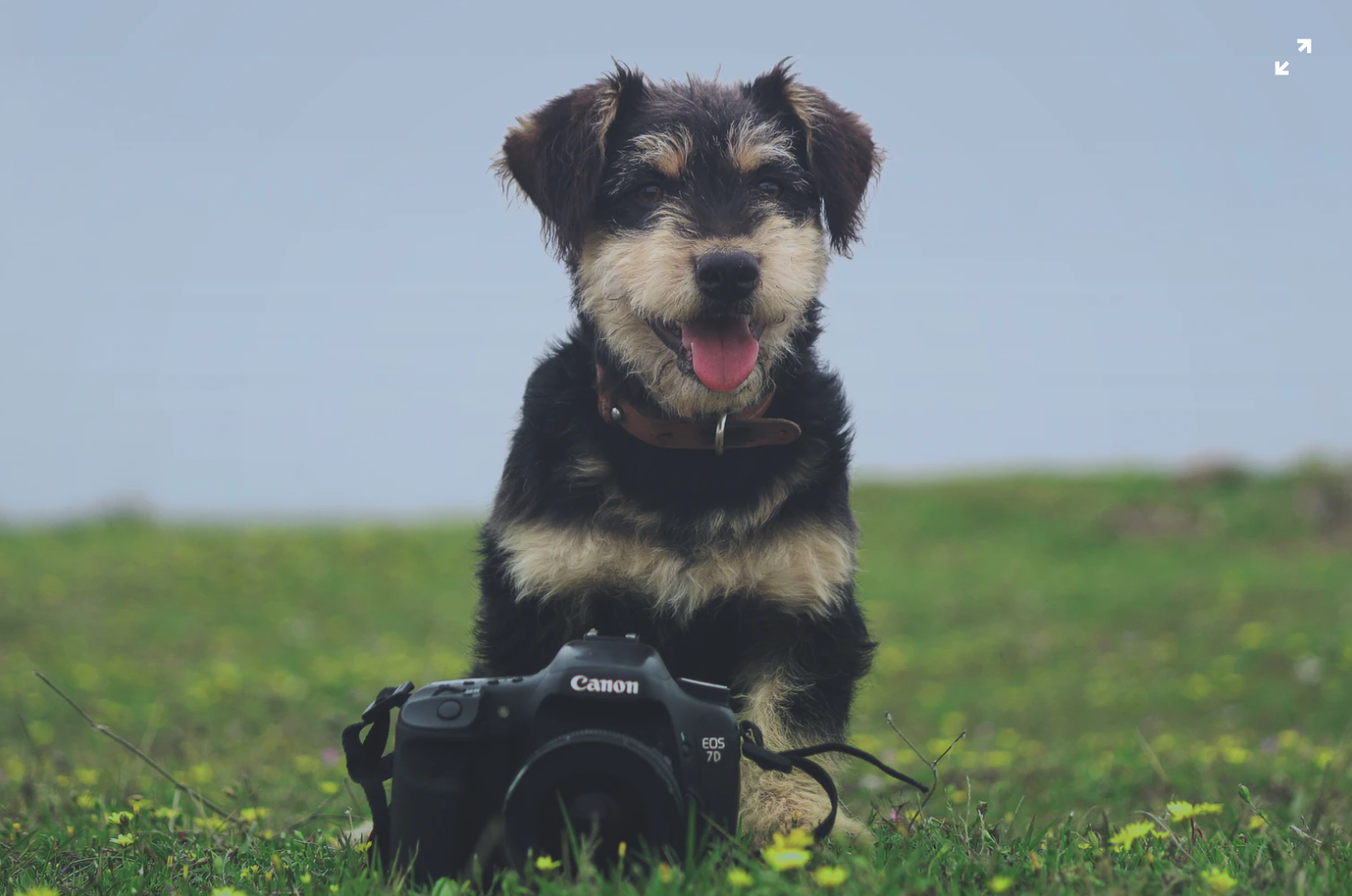 As a retired professional photographer, Barry Cohen has done his fair share of dog portraits–and he just loves creating digital paintings from pictures sent to him from all over the world! To help you snag that perfect shot, he shared some of his best tips for your next pet photoshoot!