Posted on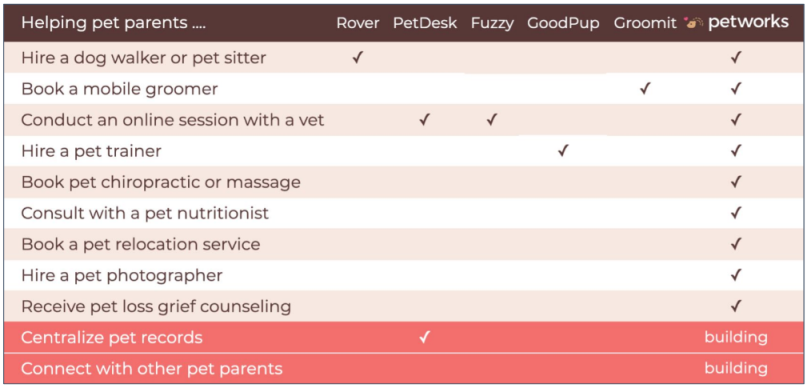 Unleash Your Inner Marketer: Navigating the Path to Increased Pet Parent Customers in 2024.
The pet care services industry has been more competitive than ever in 2023. With pet ownership on the rise and pet parents demanding high-quality care for their furry companions, effective marketing strategies are essential for success. Whether you're an established pet care service provider, or just starting your pet care business, here are some key strategies to help you stand out and thrive in this booming industry.
(more…)
Posted on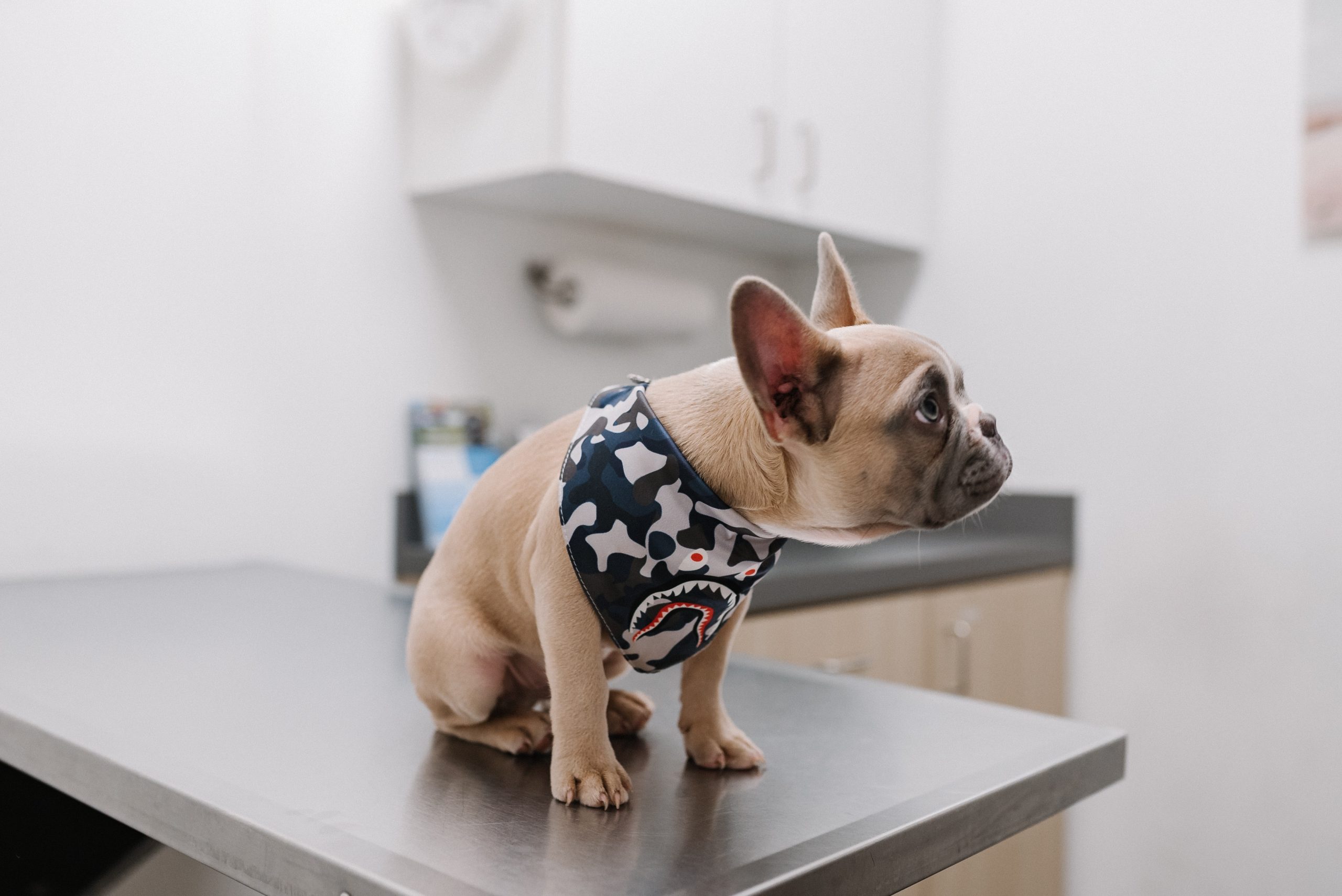 A Conventional Meets Complimentary Pet Health Protocol
By Jody L. Teiche, Pet Health Expert & Pet Parent Coach
If your dog has just been diagnosed with Congestive Heart Failure or a similar unpredictable disease, you may be wondering what to do now. If you are a devoted pet parent like me, you might freak out a bit.
My 13-year-old Portuguese Podengo Pequeno Sophie, the light of my life, had started having head tremors a week before and presented one morning looking unwell. It was time to take her to the ER.
Sophie was in Congestive Heart Failure (CHF). Her heart's left side had failed; her right was very enlarged and full of pressure trying to do the work for both. Her abdomen had fluid. Her mitral valves were very leaky and the artery walls around them were very thickened. It was strongly advised she get on heart meds immediately.
What goes through our minds when we hear bad news about our beloved pet's health is different for each of us. We may think about the mortality of this wonderful creature we've gone through so much with. We may think about what we could've done better. We may start shoring our own hearts up for the direct hit we feel is coming. I did all of this in a matter of seconds.
That was about 6 weeks ago. And, I'm happy to report that today she's doing well. I am here to reassure you that you have options, some of which most pet parents don't even know. 
As a Pet Health Coach, I dove down that rabbit hole to do the best I could for my girl. I made the decision early to share our journey to help other pet parents struggling with this, too, and you can find the full story in five parts on myblog. 
Approximately 10% of all dogs, and 75% of senior dogs, have some form of heart dis-ease, so it's not out of the realm of possibility your dog might develop this. Here is what I did, step by step. 
First, I Brought In A Homeopathic Vet
I did this before Sophie was ever diagnosed; when I'd first noticed tremors and some coughing. Because tremors spelled neurological to me, I wanted an expert – a homeopathic vet. So, I reached out to Dr. Adriana Sagrera.  
She suggested a homeopathic remedy for the tremors, cough and other symptoms Sophie was presenting at that time. With homeopathy, sometimes you have to try a couple of remedies before you get the right one.
Then I Brought In A Holistic Vet
I know this may sound a bit over the top, but there was a method to my madness. My former vet, when I lived in New York, was Dr. Marty Goldstein, the iconic maverick of complementary veterinary medicine, and an advisor on this site.
While Dr. Marty isn't practicing anymore, there's a vet he mentored at his practice whom he recommended highly: Dr. Jacqueline Ruskin is the vet Dr. Marty sent all of his cardiac patients because she'd developed a protocol that was working.
When Conventional Meets Complementary Works Best
As a natural medicine pet health coach, it is my mission to help pet parents understand their options. This involves the balance of avoiding damaging pharmaceuticals where possible with learning complementary methods.
However, there are times when avoiding conventional medicines is not wise. Heart disease is one of them, especially in a case as far along as Sophie's. 
The three core conventional meds used to treat congestive heart disease work; they've been working for years. Dr. Ruskin calls them crutches: your dog needs them until their body becomes stronger and you can attempt to peel them away.
So, I already knew Sophie would be starting medications right away, something I'd avoided her whole life. I was also determined to get her on a great complementary protocol as well. 
The Conventional Protocol 
The conventional meds are used to dry up the fluid build-up around the heart, lungs, or abdomen, to increase blood flow capabilities to bring more oxygen to the heart, brain, and organs, and to take some of the pressure and workload from the heart. 
Here is what Sophie is on now:
– Furosimide (Lasix), which is a powerful diuretic to quickly take the pressure off the heart and drain the fluid from her lungs, abdomen, and around her heart.
– Pimobendan (Vetmedin) – this improves heart function and helps delay the onset of heart failure. It is generally well-tolerated in dogs.
– Sildenafil – this lowers the pressure in the lungs so Sophie can breathe easier.
– Spironolactone – this mildly reduces fluid retention and decreases the workload on the heart
The Complementary Protocol We Added
Dr. Ruskin's:
– BioCardio by ThorneVet – combines the antioxidant and heart support of CoQ10 with other cardio-protective nutrients and botanicals, like taurine, L-carnitine( which has been shown to improve appetite and exercise tolerance in dogs), Crataegus laevigata (hawthorn extract),  Terminalia arjuna (arjuna extract) which contribute to healthy heart muscle function, and Eleutherococcus senticosus (eleuthero root extract) which supports physical stamina.
Many conventional vets will tell you Hawthorn can be dangerous with conventional heart meds. However, after having a couple of in-depth conversations with Dr. Ruskin, whose own dog with congestive heart failure is on this product and doing great, I decided to go with it. 
– Systemic Enzymes by Pet Health and Nutrition Center – This contains something called nattokinase, an enzyme derived from the ancient food, natto. Natto  has been used inJapan for centuries for health benefits. Studies since 1990 have shown nattokinase rapidly dissolves clots and promotes health cardiovascular blood flow. The other ingredient in this product that Dr. Ruskin likes is Rutin. Rutin is a bioflavanoid that helps promote healthy circulation, maintains collagen, and blocks the release of histamines for pets with allergies.
– Kidney & Heart Glandular Drops by Best For Your Pet – this has extracts of mammalian (bovine) glands and organs that support the kidneys and heart. It is based on the same concept I teach and talk about with clients and students; when you want to support an organ in the body, feed that same organ to your pet because it has strengthening and tonic-like actions.
Dr. Sagrera's:
– Standard Process Ligaplex II – This is interesting because it's a joint and muscle support supplement. Dr. Sagrera has seen great results in helping to strengthen the heart walls.
– Dandelion and parsley tea, mixed and given 1 tablespoon in her food. Both dandelion and parsley are natural diuretics and dandelion is a great bitter herb that supports the liver. Both are great antioxidants and have lots of vitamins and minerals.  The hope is this will eventually take the place of Furosimide, either in allowing us to wean Sophie down from 3x/day to 1, or get her completely off at some point.
– Chlorine Dioxide (ClO2) – Oxygen has been shown to be a powerful healing force in heart disease. The two molecules in ClO2 bathe the cells, helping to repair them and also boost energy from the extra oxygen molecule. I am using a small spray bottle with a 1ml Clo2/1L of filtered water and spraying each side of her mouth 3-4x/day.
– Homeopathy – Dr. Sagrera and I worked together to do Sophie's homeopathic case and agreed that Sepia in a 12C potency was a good first choice based on the way Sophie was uniquely expressing her symptoms.
The Sepia benefitted her. About one hour after the dose, she started barking with Ani, my other dog, at a squirrel in the backyard. I opened the door and the two of them took off after it. Sophie hadn't done something like that in about two weeks. Later that day, she wanted to go for a walk, something she hasn't wanted to do every day since this started. She was trotting a lot and after about 30 minutes outside, mom wanted to go back, but Sophie didn't! These were amazing signs. We are still giving the Sepia time to continue doing its work in her body. With Homeopathy, depending on the condition along with the vital force of the animal and the potency of the remedy, you can give a dose once and wait a week to re-dose, or longer. The remedy, once it matches with the energy of the illnessin the animal, stimulates the body's healing powers. 
Mine:
– HighVibe Mushrooms – an amazing product I have been giving the dogs for a couple of months and also take myself that has increased my energy and clarity. There are ten medicinal mushrooms in this product, which is sourced through a 30+ year mycologist who grows the mushrooms and harvests them himself. I think it is an important superfood to support Sophie's body and help it heal. Full transparency, I am also an Ambassador for this brand, and you are able to receive a discount when ordering through the link above.
– MuttGut– an unusual pre, pro andpost biotic, new to the market that includes 33 strains of bacteria put through a "boot camp" so the surviving strains make it through the high acid content of the pet's stomach and get to the colon –  where it does it's work.
– The Solex AO Scanner – This incredible machine will scan you or your pet's body and identify the out of balance frequencies and then optimize them. We are all energy; everything around us is energy. This is why homeopathy works: reiki, massage, any hands-on technique, for that matter.  I've been scanning Sophie every day to optimize her out of balance frequencies, so she will feel better and it will support her body to heal. A pet's Vitals scan also will include four music files with supportive frequencies embedded into the music that you can play for them so they feel better. I love this company and machine and encourage everyone to look into it. I have experienced and seen the good it can do. I am an affiliate for this product.
Where We Are Now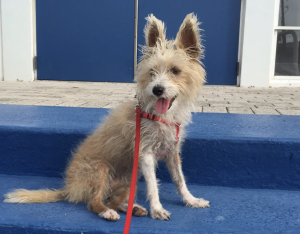 Today, Sophie continues to improve. Time will tell how much normalcy we can work towards; Sophie shows moments of her "old" self, when she wants to play with her toy, rolls around on the carpet in joy, or runs up the street. I cherish those moments and pray they will continue and grow. 
I've learned a lot about this dis-ease and how it can be managed. I am heartened to hear stories often about pets living for years with congestive heart failure and doing well. Beyond that, I feel grateful to know a protocol combining conventional with complementary that has worked for many dogs and is now working for Sophie, too. I hope you find this information useful and wishing your babies their best health ever!
---
About the Author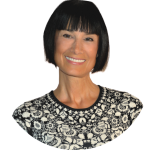 Jody L. Teiche is a Pet Health Expert and Coach. She's been helping pet parents naturally solve health challenges in their dogs and cats, so they can avoid pharmaceutical drugs and have healthier, more energetic pets. One of her specialties is Pet Anxiety. Her site is TheHoundHealer.com, and her podcast, called The Hound Healer, is heard on PetLifeRadio.com, as well as all other major podcast platforms.

Click here to book a free 30-minute health consult with Jody
Posted on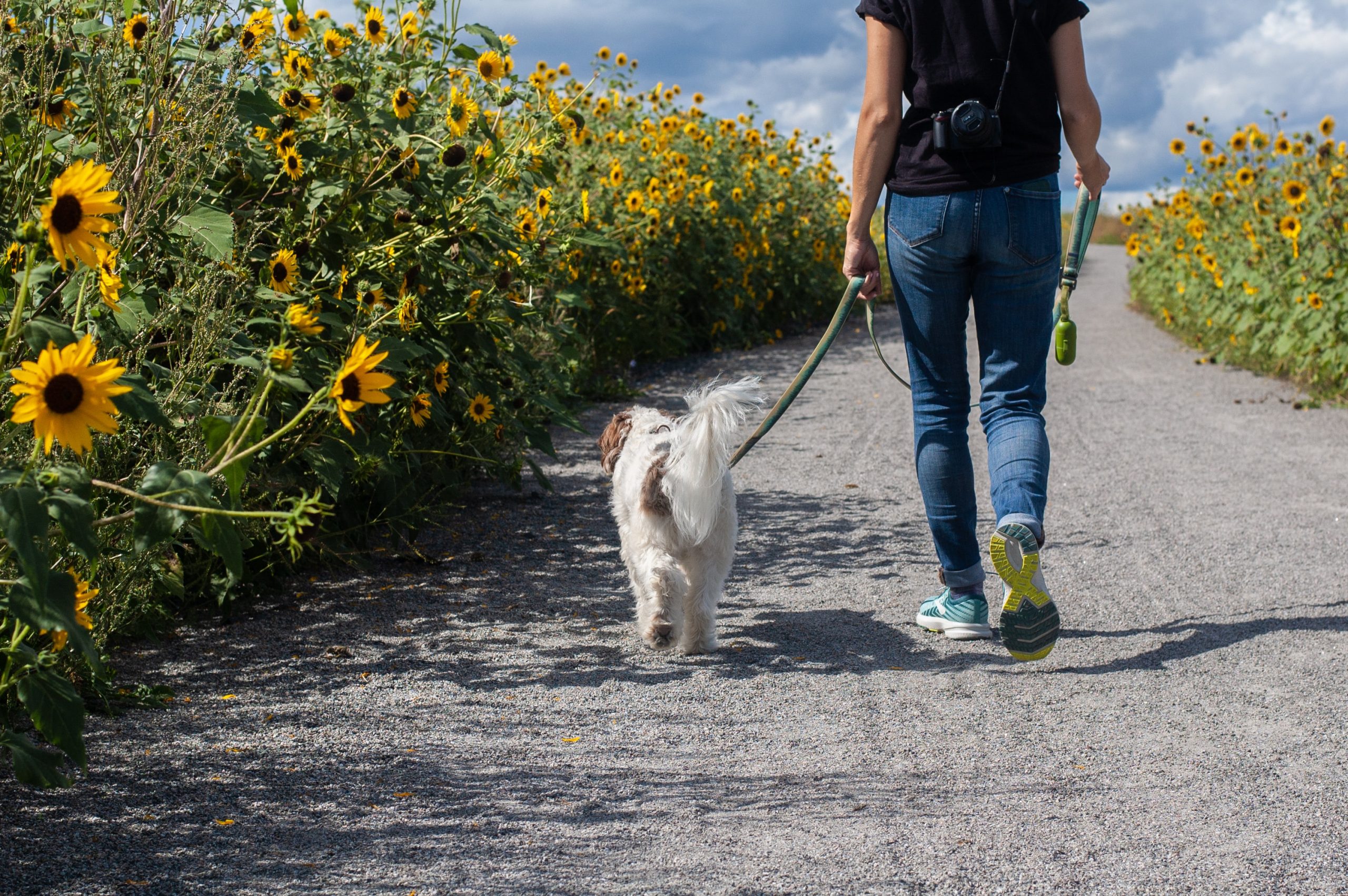 By Anneliese Staff, CPDT-KA
One of the best perks of living with a dog is the subsequent improvement on your own health. Dog owners enjoy lower rates of loneliness and depression and less stress than people who don't have a furry member of their family! Although, those who receive the greatest benefits from living with a dog seem to be those who exercise or walk with their dog. Exercise is one of the most important factors in considering the health of humans and animals!
"Regular physical activity is one of the most important things you can do for your health. Being physically active can improve your brain health, help manage weight, reduce the risk of disease, strengthen bones and muscles, and improve your ability to do everyday activities." (1)
This quote from the Centers for Disease Control and Prevention applies directly to the benefits of exercise on the human body. However, these benefits of physical activity can also apply to your dog as well. People who exercise with their dogs regularly tend to experience many physical benefits including the following:
Reduced risk of diabetes

Lower blood pressure

Improved autonomic tone

Improved stress tolerance

Improved cognition 

Improved mobility later in life

Increased life span
Why is walking or exercising with your dog so beneficial? Because we are more likely to stick to our fitness plan when we involve our dogs! Our dogs depend on us to meet their need for exercise – and many dogs misbehave when they don't get enough! With the encouragement of prioritizing your dog's health, many individuals with dogs end up exercising more. This results in fitness benefits for you and your furry friend!
Dogs who don't get enough exercise tend to show external effects of misbehaving. However, exercise is crucial to the internal and physical health of your dog. Without exercise, they are at risk of physical and behavioral problems, such as the following:
Reduced muscle tone

Weight gain

Increased risk of bone and joint disorders

Increased risk of injury

Increased risk of emotional problems

Increased risk of behavioral problems
Starting a fitness adventure with your dog might feel daunting, time-consuming, or boring. But the dog training community can help you get started. The American Kennel Club (AKC) has introduced their Family Dog suite of activities and evaluations to help people become more active with their pets. The Family Dog program starts with simple behaviors most dogs can learn in a few weeks. The program offers gradual progression of several different activities, such as basic obedience, trick training, and fitness classes.
In January 2023, AKC launched FIT Dog titles so you can track your dog's fitness progress and earn recognition as you go. Each level – Bronze, Silver, or Gold – helps you find ways to be active with your dog. Options include taking a FIT Dog class from an AKC-approved FIT Dog instructor, individual walks, group walk or runs, and a variety of other activities like swimming, disc and parkour! 
Now that sounds like a fitness plan we can stick to! 
To learn more about AKC FIT Dog programs and book an appointment with Anneliese, go to petworks.com/hire/pet-trainers
(1)

Centers for Disease Control and Prevention. (2022, June 16). Benefits of physical activity. Centers for Disease Control and Prevention. Retrieved February 2, 2023, from https://www.cdc.gov/physicalactivity/basics/pa-health/index.htm 
---
About the Author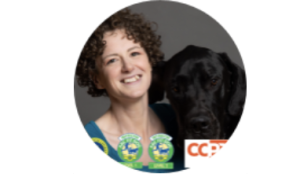 Anneliese Staff, CPDT-KA
AKC FIT Dog Instructor
Anneliese helps people and their dog find joy through training. She helps pets feel good – so they can behave better too.
Are you ready to make your dog happy and well-behaved?
Posted on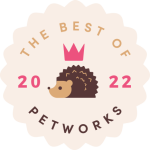 Our 2022 winners went above and beyond in their service to pets this year. Pros were selected based on successful bookings, and their commitment to happy customers via the Petworks platform. The winners represent the top 2% of Petwork's national database of 5,500+ pet care professionals.
Debbie Brookham – Pet Nutrition Consulting, Lake Havasu City, AZ
Samantha Henson – Pet Nutrition Consulting, Grand Rapids, MI
Rachel Cary – Pet Transport, Lubbock, TX
Melissa Tierney – Animal Communication, Chicago, IL
Carly Weaver – Pet Portraits, Austin, TX
Cherokee Billie – Animal Communication, Doral, FL
Amy Amore – Animal Communication, Erie, CO
Lisa Lawrow – Animal Communication, Minneapolis, MN
Gera Farkas – Animal Communication, Laguna Niguel, CA
Sarah Lyman – Pet Nutrition Consulting, Kalamazoo, MI
Cody McCarter – Pet Transport, Portland, OR
Alex Roberts – Pet Nutrition Consulting, Howell, MI
TJ Martins – Pet Transport, Savannah, GA
Heather Anderson – Animal Communication, Cincinnati, OH
Alison Stanton – Animal Communication, Boulder, CO
Neko Psychic Medium – Animal Communication, Austin, TX
Mary Helen Schmidt – Animal Communication, Lipan, TX
Rebecca Johnson – Pet Portraits, McKinney, TX
Vivian Kallmann – Animal Communication, Riverside, MO
Nancy Addison – Pet Nutrition Consulting, Fayetteville, TX
Jennifer Luciana – Animal Communication, White Plains, NY
Dr. Philip Rodger – Animal Chiropractic, Ocala, FL
Phoebe Hoffman – Animal Communication, New York, NY
Victoria Glod – Animal Communication, Phoenix, AZ
Sola Prince – Pet Portraits, Brewerton, NY
Mark Lisowski – Pet Transport, Salt Lake City, UT
Danielle Burik-Collier – Pet Transport, Sun Prairie, WI
Rosie Moore – Pet Transport, Anchor Point, AK
Lindsay Bates – Animal Reiki, Wheaton, IL
Dianne Robison – Animal Communication, Park City, IL
Theresa Walker – Pet Loss Grief Counseling, Henderson, NV
Dalma Heyn – Pet Loss Grief Counseling, Westport, CT
Denise Dunlavy – Animal Communication, Portland, OR
Alicia Boemi – Pet Nutrition Consulting, Barrington, IL
Deb Hennen – Animal Communication, St. Louis, MO
Kim Todd – Animal Communication, San Marcos, CA
Dr. Tonya Carswell – Animal Chiropractic, Pembroke Pines, FL
Margaret Lubahn – Animal Communication, Ypsilanti, MI
Alexandra Fleder – Animal Reiki, Los Angeles, CA
Lisa Brown – Animal Communication, Milwaukee, WI
Jennifer Baird – Pet Nutrition Consulting, Corpus Christi, TX
Sarah Berkett – Animal Communication, Phoenix, AZ
Claudia Mardel – Animal Communication, Santa Fe, NM
George Ritchie – Pet Waste Removal, Salem, OH
Karina Handschin – Pet Portraits, Portland, OR
Patricia Herlevi – Animal Communication, Edinboro, PA
Shirley Norwood – Animal Reiki, Cleburne, TX
Jenn Russell – Pet Portraits, Salem, OR
Marilyn Castillo – Pet Sitting, Snellville, GA
Meagan Marchant – Pet Portraits, Loxahatchee, FL
Rhonda Weisberg – Animal Communication, Marietta, GA
Joslyn Jelinek – Pet Loss Grief Counseling, Chicago, IL
Neave Karger – Animal Communication, Seattle, WA
Alexandra Rey – Pet Portraits, Pawtucket, RI
Linda LeFauve – Pet Training, Denver, NC
Tracey Lenac – Animal Reiki, Los Angeles, CA
Candiel Law – Animal Reiki, San Jose, CA
Manda Ashley – Animal Reiki, Torrington, CT
Daniela Timaran – Pet Portraits, Houston, TX
Laura Romeiro – Animal Reiki, Sarasota, FL
Aminah Ramezany – Animal Communication, San Francisco, CA
Laurel Wilson – Animal Communication, Mammoth, AZ
Pam Kurowski – Animal Reiki, Baltimore, MD
Kimberly Fisher – Animal Reiki, Whitefish, MT
Anna Klocke – Animal Communication, Lee, MA
Nikki Sagliani – Pet Nutrition Consulting, Englewood, CO
Erika Rado – Animal Communication, Bellingham, WA
Leanne James – Pet Training, Las Vegas, NV
Justin Cooley – Pet Waste Removal, Denver, CO
Posted on
Our 2021 winners went above and beyond in their service to pets this year. Pros were selected based on their responsiveness to pet parents, successful bookings, and their commitment to happy customers via the Petworks platform. The winners represent the top 2% of Petwork's national database of 5,300+ qualified pet professionals in over 40 categories of pet care.
Alex Eaton, Healing Bay Pet Nutrition – Pet Nutrition Consulting, Howell, MI
Alicia Heidorn, Special Friends Pet Sitting – Pet Sitting, Dayton, OH
Allana Lee – Pet Portraits, Rutherford, NJ
Amy Amore – Animal Communication, Erie, CO
Amy D'Andrea, Pet Emergency Education – Pet First Aid Training, Las Vegas, NV
Andre Williams, Pet Care Transportation – Pet Taxi, Newport, RI
Angele Canete, Onalaska Pet Transport – Pet Taxi, Onalaska, TX
Bob Kach, Pittsburgh Pet Concierge – Pet Sitting, Monroeville, PA
Bonnie Savo, Balanced Behavior – Pet Training, Renton, WA
Brandi Bernard, K9-Mobility – Animal Rehabilitation, Scottsdale, AZ
Brian McCowen, Royal Pet Mortuary – Pet Cremation, Los Angeles, CA
Brittany MacDowell, Rocky Mountain Vet – Animal Acupuncture, Fort Collins, CO
Bruce Antonoff, San Diego Pet Driver – Pet Transport, San Diego, CA
Caitlin Wolfe, Wolfe Paw Dog Training – Pet Training, Goodyear, AZ
Carly Weaver, Doggywood – Pet Portraits, Austin, TX
Christina Venable-Johnson, Blue Ridge Mobile Acupuncture – Animal Rehabilitation, Davis, CA
Cody McCarter, Nitro Express – Pet Transport, Portland, OR
Compassion 4 Paws – In-Home Pet Euthanasia, Seattle, WA
Daisy Pompei, Bark.Splash.Wag – Pet Grooming, Newport Beach, CA
Dawn Lipori, Peak Performance Pet Therapy – Animal Massage, Orlando, FL
Deb Vigil, Vigilant K9 – Pet Training, Albuquerque, NM
Debbie Brookham – Pet Nutrition Consulting, Havasu City, AZ
Denise Dunlavy – Animal Communication, Portland, OR
Dr. Alexia Tsakiris, Naturopawthic Vet – Animal Acupuncture, Little Silver, NJ
Dr. Alice Xenachis, Fur Baby's – Veterinary Care, Biloxi, MS
Dr. Alicia Moon, Moon Mobile – Veterinary Care, Loganville, GA
Dr. Angela Bross, Joy-Chi – Animal Acupuncture, Hampton, VA
Dr. Ashley Mincey, Wild Life Chiropractic – Animal Chiropractic, Melbourne, FL
Dr. Diane Carlson – Animal Chiropractic, Sedona, AZ
Dr. Elaine Kuo, NJ House Call Vet – Veterinary Care, Millburn, NJ
Dr. George Zafir, Vets to Pets – Veterinary Care, Boca Raton, FL
Dr. Jessica Paige – Animal Chiropractic, Pleasanton, CA
Dr. Kary Trotsky, Peaceful Endings for Pets – In-Home Pet Euthanasia, Aurora, IL
Dr. Katie Woodley, The Natural Pet Doctor – Veterinary Care, Fort Collins, CO
Dr. Kelli Kramer, Peaceful Paws – In-Home Pet Euthanasia, Rockford, IL
Dr. Kristen Christensen, Sonoran Animal Chiropractic – Animal Chiropractic, Phoenix, AZ
Dr. Marc Sommers, Little Critters – Animal Chiropractic, Riverdale, NJ
Dr. Mary Aboko-Cole, Southside Mobile – Veterinary Care, Jonesboro, GA
Dr. Michele Broadhurst – Animal Chiropractic, Denver, CO
Dr. Morgan McCaskill, Back Country Chiropractic – Animal Chiropractic, Lenoir, NC
Dr. Nikki Brown, Brown's Farm – Veterinary Care, Phenix City, AL
Dr. Pamala Stone, Active Life Chiropractic – Animal Chiropractic, Kennesaw, GA
Dr. Philip Rodger, Synchrony Chiropractic – Animal Chiropractic, Jacksonville, FL
Dr. Rita Kul, Fast and Purrious – Veterinary Care, Lombard, IL
Dr. Robin Cannizzaro, Wholistic Vet – Veterinary Care, Brooksville, FL
Dr. Tierra Hawley, Total Quality Mobile Veterinary Care – Veterinary Care, Hope Mills, NC
Dr. Tiffany Diab, Kingsfoil Integrative – Veterinary Care, Colorado Springs, CO
Dr. Tonya Carswell, Progressive Chiropractic – Animal Chiropractic, Pembroke Pines, FL
Dr. Trish Kallenbach, The Healing Place – Veterinary Care, Crystal River, FL
Dr. Whitney Phillips – Animal Chiropractic, Portland, OR
Elexis Hays, Spotted Fawn Farm – Horse Boarding, Hartwell, GA
Ellaree Cobb, EC Pet Care – Pet Sitting, Portland, OR
Eva Bogner, Aiken Pet Fitness & Rehab – Animal Rehabilitation, Aiken, SC
Gary Edmunds, Ruff N Ready – Pet Training, Christiansburg, VA
Geoffrey Capco, Uncle Jeff's – Pet Sitting, Canoga Park, CA
George Ritchie, Poo Squad – Pet Waste Removal, Salem, OH
Heath Olinger, Paw to Paw Cremation – Pet Cremation, Dallas, TX
Heather Anderson – Animal Communication, Cincinnati, OH
Heidi Hutmaker, Redwood Animal Acupuncture – Animal Acupuncture, Concord, CA
Jamie Forsyth, ScooperHero – Pet Waste Removal, Baltimore, MD
Jenn Russell – Pet Portraits, Salem, OR
Jill Collman, Paws and Tails Reiki & Therapeutic Massage – Animal Massage, Clearwater, FL
Jill Goldstein, Fetch! Fort Lauderdale – Pet Sitting, Fort Lauderdale, FL
Jody Williams, Jody Williams Pet Photography – Pet Photography, Baldwinsville, NY
Joel Bobstein, Joel's Dog Training – Pet Training, Indian Trail, NC
Jon Bruneau, Puppy Paw Training – Pet Training, Southington, CT
Joseph Clough, Home Stretch – Pet Transport, Hartford, CT
Joshua Wright, Aquariums Done Wright – Aquarium Services, Naperville, IL
Judy Helm Wright – Pet Loss Grief Counseling, Missoula, MT
Karin TarQwyn, Private Investigation Karin TarQwyn – Lost Pet Recovery Specialist, Saint Joseph, MO
Kay Iwen, DogSense – Pet Training, Riverdale, IA
Kevin Fenton, Dr. Kevins Ark – Animal Homeopathy, Mountain Center, CA
Kimberly Fisher, Earthly Insights – Animal Reiki, Whitefish, MT
Lap of Love – In-Home Pet Euthanasia, Nationwide,
Laurie Dunlop, Live Better Holistics – Animal Reiki, Wauwatosa, WI
Lavina Simpson, Starr Pet Sitting – Pet Sitting, Oak Park, MI
Lindsay Bates, LifeWays Reiki – Animal Reiki, Wheaton, IL
Lisa Brown, Best Day Healing – Animal Communication, Milwaukee, WI
Lisa Lawrow – Animal Communication, Minneapolis, MN
Lisa Willems, The Feline Finders – Lost Pet Recovery Specialist, Little Rock, AR
Luciana Von Breitenbach, Balanced K-9 – Pet Training, Bridgeport, CT
Manda Ashley – Animal Reiki, Torrington, CT
Mandi Pratt, Greyboy Pet Prints – Pet Portraits, Los Angeles, CA
Mark Regan, Poop Away – Pet Waste Removal, Lakeville, MA
Masako Simmons – Pet Training, Sebastian, FL
Matt Kepler, Turd Bandit – Pet Waste Removal, Struthers, OH
Megan Thimmig, Got Poop We Scoop – Pet Waste Removal, Bloomington, IL
Melissa Tierney – Animal Communication, Chicago, IL
Michael Muscato, Canine Coach Mike – Pet Training, Albany, NY
Michelle Willey, Bark Busters Phoenix – Pet Training, Phoenix, AZ
Miriam Fields, Shady Mountain Pet Retreat – Pet Training, Amherst, VA
Nancy Gordon – Pet Loss Grief Counseling, San Diego, CA
Nikhil Sharma, K9 National Services – Pet Training, Hartford, CT
Pam Baren Kaplan, Paws To Celebrate – Pet Loss Grief Counseling, Buffalo Grove, IL
Pam Holt, Buddha Dog Animal Massage – Animal Massage, Los Angeles, CA
Paws & Remember – Pet Cremation, Fort Wayne, IN
Pet First Aid and Training (NJ) – Pet First Aid Training, Manalapan Township, NJ
Pet Loss At Home – In-Home Pet Euthanasia, Nationwide,
Peter Bakatselos, Everything Aquariums – Aquarium Services, Detroit, MI
Philip Flores, Pet Cremation by Water – Pet Cremation, Arlington Heights, IL
Rachel Cary, Door To Door Pet Delivery – Pet Transport, Lubbock, TX
Rebecca Fraser, Fraser Veterinary Services – Veterinary Care, Marlborough, MA
Rebecca Johnson, Pet Portraits by Rebecca – Pet Portraits, McKinney, TX
Regina Yandrofski, Regina Grace Photography – Pet Photography, Elkridge, MD
Samantha Henson, Next Generation Pet Wellness – Pet Nutrition Consulting, Grand Rapids, MI
Sara Miles, Smiles Dog Training – Pet Training, Phoenix, AZ
Sarah Lyman, Bonafide Pet Nutrition – Pet Nutrition Consulting, Kalamazoo, MI
Sharon Atwood, Sharon's Place – Pet Boarding, Pleasant Grove, UT
Sola Prince – Pet Portraits, Brewerton, NY
Stephanie Barger, Dogpanions – Pet Training, Albuquerque, NM
Steve Hall, Sgt. Poopers – Pet Waste Removal, Dallas, TX
Suzi Moore, Another Approach – Pet Training, Tacoma, WA
Tammy Wolf, Fetch! Tucson – Pet Sitting, Tucson, AZ
Victoria Glod – Animal Communication, Phoenix, AZ
Vivian Kelley – Pet Transport, Oklahoma City, OK
Wendy Legault, Dream Dogs – Pet Boarding, Somers, CT